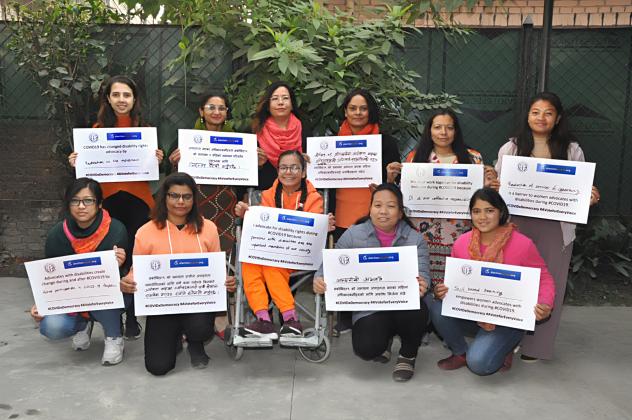 #AVoteForEveryVoice Twitter Campaign Highlights Advocacy of Persons with Disabilities During COVID-19
In December 2020, @IFESDisability posted photos of women and men with disabilities around the world with statements that highlight advocacy of persons with disabilities during the COVID-19 pandemic. The International Foundation for Electoral Systems' (IFES) campaign was held in commemoration of the International Day of Persons with Disabilities on December 3. The full Twitter campaign can be found here and a photo gallery can be found here or by clicking on the image below.
A young Tunisian Deaf man wearing a mask holds a sign that says, "COVID-19 has changed disability rights advocacy by making information more accessible to us." Behind him is a photograph of a young man walking with the Tunisian flag draped across his back.
Published on January 26, 2021.