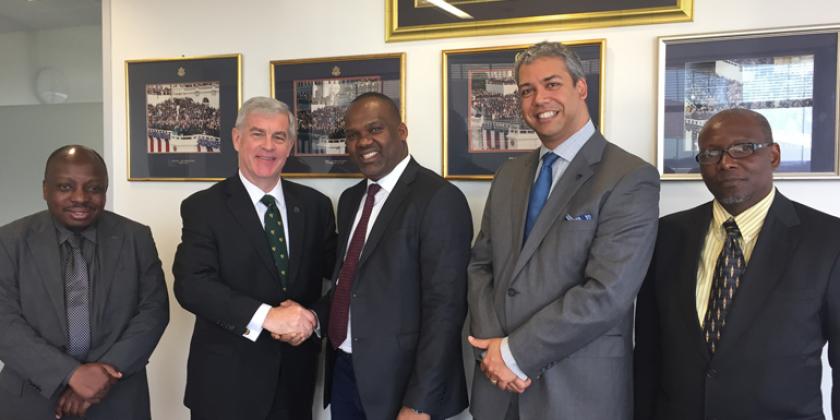 The Democratic Republic of the Congo's Independent National Electoral Commission Visits IFES
On March 17, 2016, the International Foundation for Electoral Systems (IFES) hosted the Chairperson of the Independent National Electoral Commission (CENI) of the Democratic Republic of Congo (DRC). The CENI is tasked with organizing the upcoming elections in the DRC and updating the voters' register used for the last elections in 2011 to include a large number of newly-qualified voters. The revision of the register will most likely impact constitutional provisions regarding the presidential elections. This revision will be a massive undertaking and discussions with IFES related to potential support that would be needed.
Ahead of the 2011 elections, IFES conducted a highly-lauded adult civic education program called Voter Opinion and Involvement through Civic Education (VOICE) in the DRC. VOICE aimed to improve the capacity of the Congolese people to understand the decentralization process.