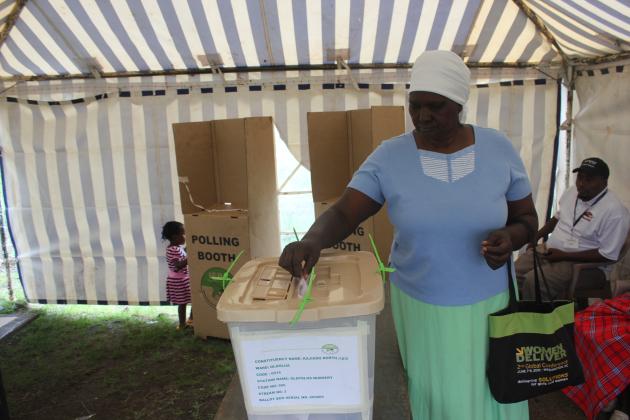 Dialogues on Democracy: African Women in Politics
In 2005, Ellen Johnson Sirleaf won the presidency of Liberia, becoming the first elected woman head of state in Africa. Twelve years later, with a Nobel Peace Prize to her name, President Johnson Sirleaf will leave office as African women still face many challenges participating in political processes. While her election was heralded as a breakthrough for women in politics, advances for African women have been uneven.
The International Foundation for Electoral Systems (IFES) works to fortify women in political and electoral processes as candidates and elected leaders, technical experts in elections, engaged civil society leaders and informed voters. In this episode of "Dialogues on Democracy," IFES Senior Gender Specialist Gabrielle Bardall talks with IFES Africa Deputy Regional Director Laurie Cooper about the state of women in politics in Africa, the challenges and opportunities to their full participation and IFES' women's empowerment work on the continent.