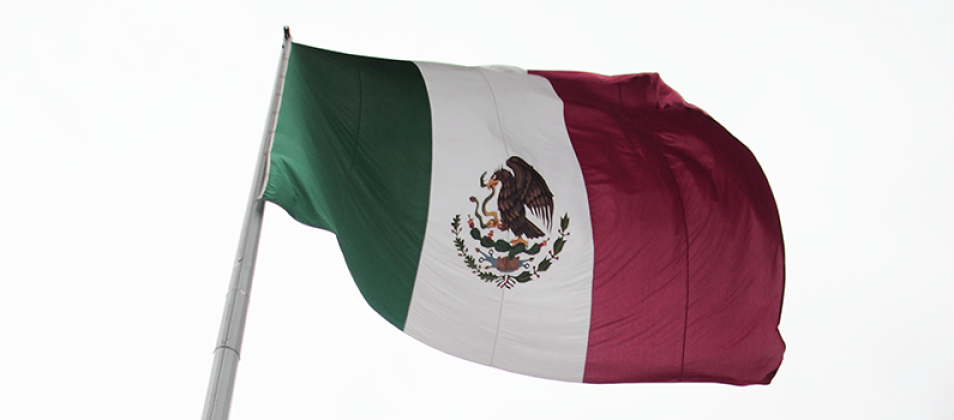 Disinformation and Social Media in Elections: A Conversation with Justice José Luis Vargas Valdez
by Russell Bloom*
Social media offers tangible benefits to democratic discourse, providing timely and accessible voter information and education, connecting parties and political actors to constituents, enabling grassroots advocacy campaigns, and supporting election administrators to address threats in real time. These mechanisms also present considerable challenges for democracies and elections. Malign actors, both foreign and domestic, are increasingly using sophisticated disinformation-fueled influence campaigns to manipulate the digital information space for political or financial gain.
On February 28, 2019, the International Foundation for Electoral Systems (IFES) held an event on Capitol Hill focused on emerging approaches to disinformation and social media in elections. IFES President and CEO Anthony Banbury gave opening remarks and Director of Research and Technical Leadership Erica Shein moderated a Q&A with Justice José Luis Vargas Valdez of the Superior Chamber of the Mexican Electoral Tribunal of the Federal Judicial Branch (TEPJF).
The Mexican electoral authorities, including the TEPJF, are at the forefront of a global effort to tackle emerging challenges for elections, including best practices in addressing social media and disinformation. As IFES notes in a forthcoming report on electoral justice in the 2018 Mexican elections, these challenges are substantial in Mexico, particularly as political parties and candidates have begun investing significant time and money in online campaigns. While Mexico has a set of highly prescriptive rules around political propaganda and media airtime, these rules have not yet been adapted to the rise of social media.
Despite the lack of specialized regulations for social media, the position of Mexican authorities as leaders in the field is derived in part from the mandates of the country's electoral institutions. Electoral process reforms in 2014 led to the establishment of the specialized regional chamber of the TEPJF, which now has jurisdiction over the resolution of a variety of complaints related to electoral propaganda, the media and the dissemination of propaganda by public servants. As a final instance court that adjudicates cases related to political and electoral rights, the TEPJF must adopt binding decisions on cases related to the use of social media, disinformation strategies and other new features of democracy in the digital era, even where rules do not exist.
The de facto role of the TEPJF also influences the legal and regulatory environment around sensitive election issues. In many cases, the TEPJF's rulings mark the beginning of the legislative process, as legislators often rely on its decisions when drafting and passing legislation. As such, Justice Vargas Valdez emphasized that it is extremely important that these decisions appropriately navigate the balance between rights and regulation. In other words, regulations of social media and disinformation naturally constitute a balancing act between freedom of speech and the harms such speech may cause to the integrity of the electoral process.
Justice Vargas Valdez made the following recommendations for electoral stakeholders confronting growing challenges around disinformation and social media in elections:
Disinformation is a global problem and requires a global solution. Solving the modern disinformation problem will require global principles with sufficient support to disincentivize violations. If global principles are established, individual countries can adopt them in the form of laws, codes of conduct or regulation, which can then help courts and other regulatory bodies better tackle this issue. For example, the Venice Commission, a consultative body of the Council of Europe of which Justice Vargas Valdez is a member, is leading an effort to develop a study on best practices on fighting disinformation and mapping legislation and judicial decisions regarding social media and elections. The TEPJF has also established the Global Network on Electoral Justice, made up of courts, think tanks, electoral authorities and other stakeholders, which has focused on social media in elections as a core topic area for discussion among electoral judges.
Sanctions should not be used in isolation. One regulatory option is to sanction social media companies directly to try to change their behavior and policies. When countries consider regulating and sanctioning social media companies to combat disinformation, however, they should do so with the knowledge that countries will have different regulatory regimes in place and different capacities to enforce violations. This reality could allow social media companies or malign actors to escape accountability by moving their operations outside of the target country. When they are popular enough, social media companies can also threaten not to make their service available in a country if they consider the regulations and policies to be too exacting.
Proper market incentives can lead companies to change voluntarily. In lieu of direct regulation, social media companies can be incentivized to change their policies in accordance with consumer demand. Much as the increasing public preference for environmentally conscious consumption has incentivized corporations to implement green initiatives, social media companies may need to react to overwhelming public demand for regulating disinformation on their platforms.
Independent, specialized authorities and courts can increase trust and control political competition. One successful practice in Mexico has been the creation of specialized authorities to handle democratic issues. These institutions are necessary to control that competition and create solutions to problems affecting the public interest. Dividing the judiciary, as Mexico did by establishing a stand-alone electoral court, also helps avoid mixing political interest and issues of ordinary constitutional law.
Following Justice Vargas Valdez's remarks, several congressional staff had the opportunity to pose questions on the Mexican experience and lessons for other countries. Banbury concluded the event by encouraging the United States Congress to consider the vulnerabilities and recommendations outlined by Justice Vargas Valdez in its policy and funding decisions.
*Russell Bloom is a research associate at IFES' Center for Applied Research and Learning.