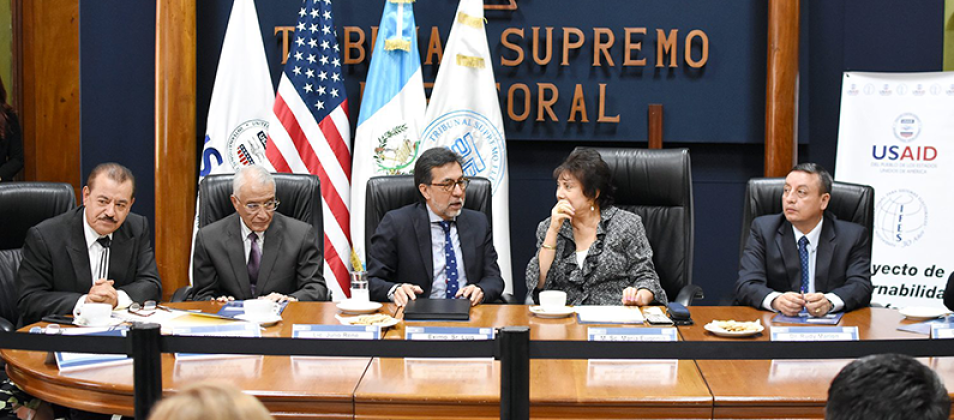 Guatemala's Supreme Electoral Tribunal and USAID Formalize Cooperation on Electoral Processes
On March 26, Guatemala's Supreme Electoral Tribunal (TSE) signed a letter of understanding (LoU) with the United States Agency for International Development (USAID) to formalize their cooperation through the Consortium for Elections and Political Process Strengthening (CEPPS) "Electoral Governance and Reforms Program." The LoU ceremony took place at the TSE and the document was signed by U.S. Ambassador to Guatemala Luis Arreaga and TSE Chairwoman María Eugenia Mijangos.
USAID's "Electoral Governance and Reforms Program" is committed to supporting the TSE in effectively implementing the Reforms to the Electoral and Political Parties Law passed in 2016 and any additional reforms that have direct impact on the 2019 general elections. USAID will also support the planning and execution of the national referendum on April 15th, 2018, and the general elections scheduled for June 2019.
The International Foundation for Electoral Systems (IFES) worked with USAID and the TSE to finalize the LoU draft prior to the ceremony. The signing ceremony was covered extensively by Guatemalan media and was also featured on the websites and social media pages of the TSE, USAID and the U.S. Embassy in Guatemala.