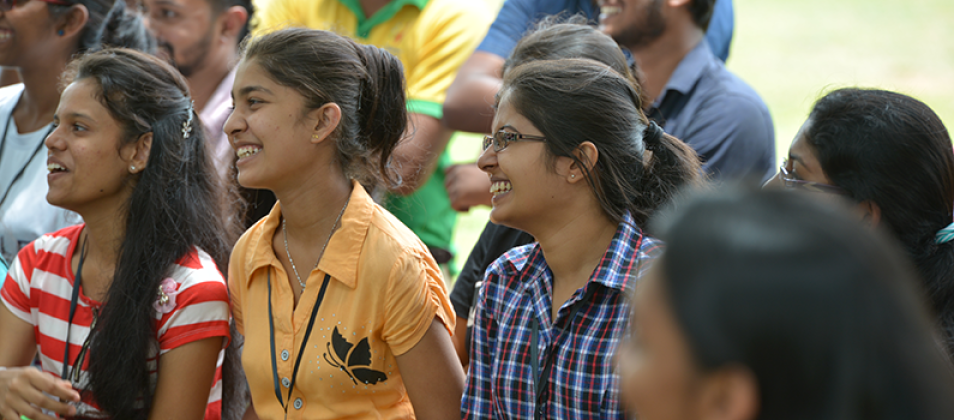 IFES Celebrates International Women's Day 2019
Democracy is rooted in the equal and empowered inclusion of women and men in elections and in the political process. To build a sustainable, inclusive democracy, women must be able to equally and meaningfully participate in public life as voters, candidates, election officials and in a variety of other roles.
For more than three decades, the International Foundation for Electoral Systems (IFES) has supported citizens' right to participate in free and fair elections. Based on international human rights standards, best practices and cutting-edge research, IFES promotes political participation, justice and equal rights for women and men around the world. We work to ensure our programming benefits a diversity of women, keeping in mind that age, disability status, sexuality and other factors can contribute to additional marginalization. We work to support current and future women leaders, encourage and assist male champions of women's rights, and address important barriers to women's political participation. IFES is proud to support our partners around the world who are working toward shifting attitudes and practices that perpetuate inequality and discrimination against women in public and private life.
On this International Women's Day, IFES stands with women's activists and leaders around the globe to #BalanceForBetter to build a more gender-balanced world.
Program Highlights
Combating Online Harassment and Violence Against Women
On March 14, IFES is co-hosting a parallel event to the United Nations Commission on the Status of Women. The panel will focus on legal solutions to online harassment and violence against women in politics. Panelists include experts from leading international organizations and universities, including IFES, the Carter Center, Web Foundation, Open University Law School and the University of Stirling. Learn more and RSVP.
Highlighting Women Experts at IFES
 
This month, IFES will feature some of our headquarters and field staff who use their diverse expertise and experience to help IFES achieve its mission. Every Wednesday in March, an interview with a different expert from headquarters or the field will be published on IFES.org, highlighting the important work IFES is doing. Help us celebrate International Women's Day and Women's History Month by celebrating our incredible colleagues at IFES. Read the first Q&A.
Advocating for a Feminist Perspective to Democracy Assistance
On February 22, IFES Gender Advisor Dr. Gabrielle Bardall submitted a written testimony to the Canadian House of Commons Standing Committee on Foreign Affairs and International Development titled "A Feminist Approach to Supporting International Democracy: Canada's Contribution." Dr. Bardall calls upon Canada to integrate a feminist perspective in its democracy and governance work around the world. Learn more.
Working Toward More Inclusive Elections in Haiti
 
On January 15, IFES conducted a workshop in Haiti on the National Strategy on Gender and Elections (SNGE) update. The workshop served as a platform for participants to provide input on the seven themes addressed by the SNGE: legal and regulatory framework, elections management, women voters, women and decision-making, political parties, media and violence against women in elections. IFES will continue to work with Provisional Electoral Council, the Ministry for Women's Affairs and Women's Rights, and other stakeholders to implement and monitor the recommendations after the strategy is approved. Learn more.