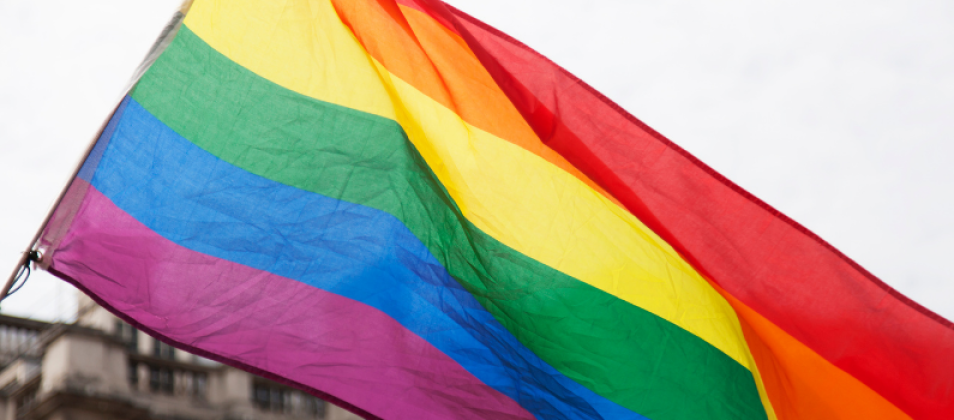 IFES Commemorates the International Day Against Homophobia, Transphobia and Biphobia
The International Foundation for Electoral Systems (IFES) commemorates the International Day Against Homophobia, Transphobia and Biphobia on May 17. At IFES, our mission is to build resilient democracies that deliver for all, including members of the LGBTQI+ community. Democracy is rooted in the equal and empowered inclusion of all people in the governance of their countries, and democracy and human rights programs are strongest when we include the needs, perspectives and experiences of all.
"Everyone is entitled to dignity and equality, no matter who they are, whom they love, or how they identify — and we will continue to engage with allies and partners to advance the human rights of LGBTQI+ people here at home and in all corners of the world." 

- U.S. President Joe Biden
To that end, IFES works with election management bodies, organizations and activists around the world, including from the LGBTQI+ community, to promote equal and meaningful participation in political and public life. Some of the exciting work IFES has carried out with local partners dedicated to the rights and inclusion of LGBTQI+ people includes:
In Nepal, IFES brought together activists from Nepali LGBTQI+ organization the Blue Diamond Society and officials from the Election Commission of Nepal. This was part of the first ever multi-stakeholder dialogue on LGBTQI+ inclusion in elections in Nepal.
In Guatemala, IFES worked in partnership with National Civil Registry (RENAP), the body responsible for issuing identification documents which are needed to vote. Through trainings and updated organizational protocols, RENAP will work to ensure that all people, regardless of sexual orientation or gender identity, can obtain the documents needed to fully exercise their fundamental political rights.
In Lebanon, IFES brought together a coalition of more than 20 civil society organizations, including LGBTQI+ organizations, called The PATH Coalition: Power in Inclusion and Diversity. With support and guidance from IFES, the Coalition developed a joint intersectional report submitted to the United Nations Universal Periodic Review (UPR) on Sexual and Reproductive Health Rights, featuring recommendations calling for the decriminalization of homosexuality and enhanced protections and safety for LGBTQI+ people. This important work is in line with IFES' third strategic objective, "All people safely participate in civic and political life on an equal basis."

IFES is also supporting a partnership between an LGBTQI+ rights organization and a disability rights organization to conduct research into the needs and experiences of LGBTQI+ people living with disabilities in Lebanon to guide recommendations for rights-based support for this community.

In Ukraine, IFES worked with a local LGBTQI+ group to examine research on the political views of the LGBTQI+ community and on barriers to their participation in the political life of their country. This was then used to conduct public awareness campaigns and foster public dialogue on LGBTQI+ rights and political participation, including by developing video annoucements in which prominent Ukrainian and European politicians emphasized the importance of LGBTQI+ tolerance and inclusion.
IFES will continue to work in partnership with the LGBTQI+ community around the world to advance our common mission: together, we build resilient democracies that deliver for all.
Published on May 17, 2022.