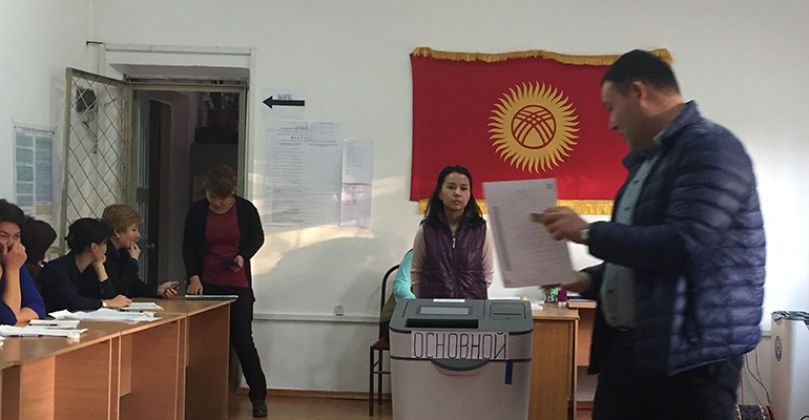 Photo Gallery: 2017 Kyrgyz Republic Presidential Elections
On October 15, the Kyrgyz Republic held presidential elections. The election took place in the context of legal changes introduced by the 2016 constitutional referendum and the 2017 amendments to the Constitutional Law on presidential and parliamentary elections.
This was a historic vote; the first "regular" transition of power from a sitting president who has completed a constitutionally defined term of office to an elected successor. Prime Minister Sooronbay Jeenbekov, who is backed by outgoing President Almazbek Atambayev's Social Democratic party, won the election with 54.3 percent of the about 1.7 million votes cast.
Click here to view the gallery.