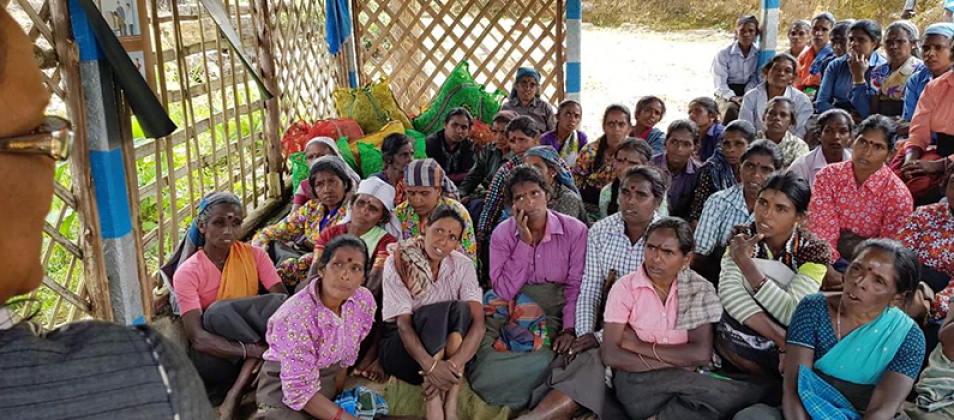 Photo Gallery: Sri Lankans Learn About their New Voting System
Sri Lanka's February 10, 2018 local government election introduced numerous changes to the electoral system including a shift from a proportional representation system to a mixed member proportional representation system and adoption of Sri Lanka's first-ever women's quota. Such significant changes necessitated intensive voter education throughout Sri Lanka. Under its U.S. Agency for International Development-funded "Improved Election Management Program," the International Foundation for Electoral Systems (IFES) is working with the Election Commission of Sri Lanka (EC) and local partners to support implementation of inclusive voter awareness-raising programs. In the lead up to the February election, these included:
District-level awareness raising events for 453 youth participants to educate first-time voters about new local government election laws, roles and responsibilities of local government officials; citizens' rights and responsibilities to vote; the rights of voters with disabilities; and the process for casting a ballot on Election Day.
A voter awareness session with simultaneous sign-language interpretation for voters who are deaf, which was carried out in partnership with the Sri Lanka Central Federation of the Deaf (SLCFD). Also as part of the program, five voter education videos with sign language interpretation were produced and disseminated by SLCFD via social media platforms. 
A series of awareness-raising programs, carried out in partnership with the National Committee on Women, that reached over 225 women community leaders. The objective of the program was to build the participants' capacity to communicate key election information to individuals within their community.
Voter outreach programs for often marginalized voters in Sri Lanka's plantation sector. Working with the EC and local partner Chrysalis, the programs reached over 1,100 plantation workers, an estimated 700 of whom were women.
Click here to view the photo gallery.