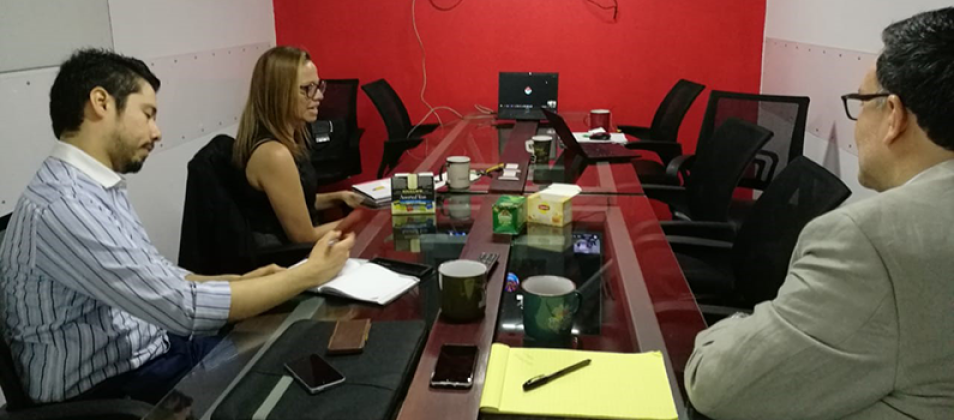 Promoting Regional Cooperation in Latin America to Fight Fake News
by Fernanda Buril*
With the spread of fake news undermining electoral processes worldwide, it has become crucial for the success and security of elections that authorities learn how to identify and counter misinformation efforts, especially on social media. With this goal in mind, and as part of its support to Guatemala's Supreme Electoral Tribunal (TSE) under the United States Agency for International Development-funded Electoral Governance and Reforms Project, the International Foundation for Electoral Systems (IFES) organized two virtual peer-to-peer technical exchange sessions on media for the TSE in August 2018.
The first peer-to-peer session on August 1 with the Mexican National Electoral Institute (INE) provided the director of the TSE's Media Unit, Rosa María Bolaños, the opportunity to discuss with the director of INE's international projects and studies, Carlos Navarro, the media monitoring reforms implemented in Mexico during the country's recent general elections and the measures taken by INE to minimize the negative effects of misinformation. One week later, IFES organized a new virtual peer-to-peer session between the TSE and the director of the Digital Media Unit of the Panamanian Electoral Tribunal (TE), Francisco Morales. The focus of this second session was the legal framework Panama has implemented to regulate political campaigns on digital media and the importance of building partnerships with media organizations such as Facebook, Twitter and YouTube to allow wider access to virtual campaigns. The TE also emphasized the success of its Pact for Digital Ethics, which encouraged political parties to commit to responsible and ethical use of social media during the elections.
The exchanges provided the TSE staff with invaluable information that its Media Unit will adapt for its preparation for the Guatemalan general elections in June 2019. IFES will continue to facilitate horizontal cooperation to deepen technical exchanges and encourage mutual organizational strengthening in the region.
*Fernanda Buril is a program coordinator for the Americas region at IFES.