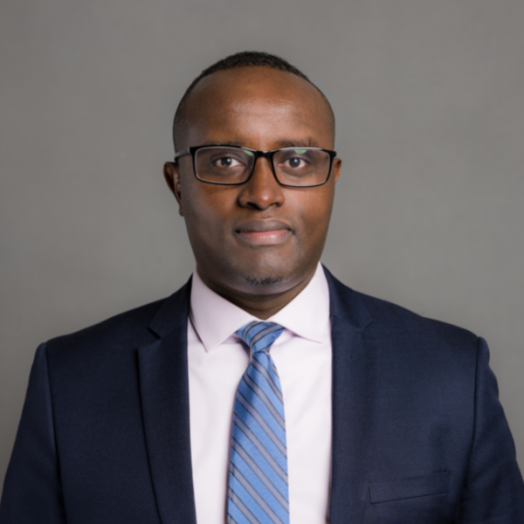 Thierry Uwamahoro, Senior Program Manager, Francophone Africa
Senior Program Manager, Francophone Africa
General Inquiries
media@ifes.org
+1 (202) 350-6700
Thierry Uwamahoro, the International Foundation for Electoral Systems' (IFES) senior program manager for Francophone Africa, has over 13 years of experience in democracy and good governance promotion across the African continent.
Prior to joining IFES, Uwamahoro served as a senior program manager for PartnersGlobal's security sector reform and access to justice programs in Guinea and Nigeria. As a program manager with the International Republican Institute, he oversaw a portfolio of legislative and political party strengthening, election observation, fiscal transparency, social cohesion, women and youth political participation and opinion research programs in The Gambia, Ghana, Nigeria and Sierra Leone.
Previously, as a senior program officer with the National Democratic Institute (NDI) and, later, Counterpart International, Uwamahoro managed implementation of democracy and social accountability programs in Burundi, the Democratic Republic of Congo, Malawi and Zambia. Prior to joining NDI, he was a senior analyst at Abt Associates, where he coordinated implementation of health systems strengthening, family planning, HIV and AIDS and private health sector projects in Côte d'Ivoire, Namibia, Nigeria and Zambia funded by the United States Agency for International Development and UK aid. Uwamahoro also managed the Network for Africa community of practice, a forum of African public and private sector leaders promoting public-private partnerships to address Africa's health challenges.
Uwamahoro is an online instructor on elections for the Young African Leaders Initiative Network. He has also served as a guest lecturer at both the Johns Hopkins University's School of Advanced International Studies and the U.S. Department of State's Foreign Service Institute and as a political commentator for the Mail & Guardian and Voice of America. He holds a master's degree in international development from the Graduate School of Public and International Affairs at the University of Pittsburgh and a dual bachelor's degree in computer information systems and business administration from La Roche University in Pittsburgh, Pennsylvania.