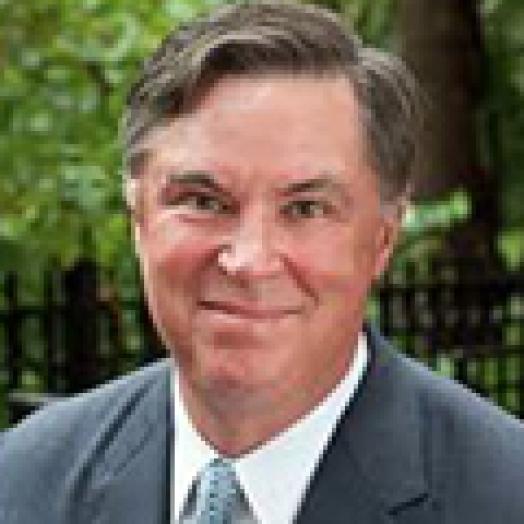 General Inquiries
media@ifes.org
+1 (202) 350-6700
Since 1993, Thomas "Tad" A. Devine has worked as a media consultant—writing, directing, and producing television and radio advertising for leading Democratic and Independent candidates in the U.S. and providing strategic advice for national campaigns in Europe, the Middle East, and Latin America. He has produced television advertising in 20 winning U.S. Senate and gubernatorial campaigns and worked as a media consultant and strategist in 10 winning campaigns for president or prime minister around the world.

In the U.S., Mr. Devine has worked at the highest levels in campaigns for president. In 2000, he served as a senior strategist to the Gore/Lieberman campaign and oversaw day-to-day operations management in the general election. In 2004, he served as a senior adviser and strategist to Senator John Kerry's campaign for president in both the primary and general elections. He frequently represented the campaign on programs like Meet the Press and Face the Nation. Mr. Devine is considered one of the leading experts on the Democratic Party's presidential nominating process and general election strategy.

Mr. Devine's international experience includes work as a strategist and media consultant for winning campaigns in Colombia (President Andrés Pastrana, 1998), Israel (Prime Minister Ehud Barak, 1999), Peru (President Alejandro Toledo, 2001), Bolivia (President Gonzalo Sanchez de Lozada, 2002), Ireland (Taoiseach Bertie Ahern, 1997, 2002, and 2007), and Honduras (President Mel Zelaya, 2005).

As a 2011 Fellow at the Institute of Politics at Harvard University's Kennedy School of Government, Mr. Devine led a study group on international political consulting. He has taught campaign management and strategy courses at New York University, the University of Pennsylvania, Boston University, and George Washington University.

Mr. Devine's most recent publications include "At Home and Abroad—The Decline of American Political Exceptionalism," an essay that was published in the Harvard International Review. He was also a contributing author in Campaigning for President 2012: Strategy and Tactics with his chapter titled, "Obama Campaigns for Re-election." Mr. Devine wrote "Paid Media—In an Era of Rapid and Revolutionary Change," a chapter in Campaigns on the Cutting Edge by Richard Semiatin.

Mr. Devine obtained his bachelor's degree from Brown University and a Juris Doctorate degree from Suffolk University School of Law. He is a member of the bar in Rhode Island and the District of Columbia.