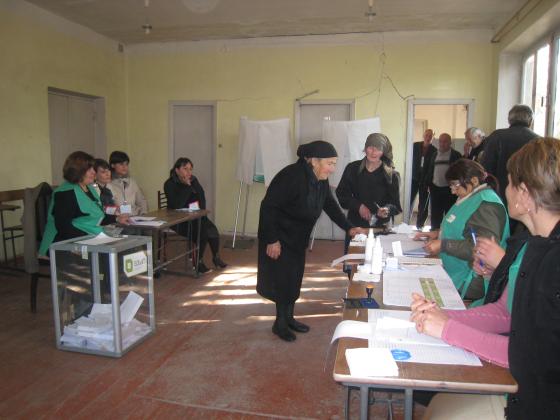 Elections in Georgia: 2017 Municipal Elections
On October 21, Georgians will go to the polls to elect their municipal government representatives. Across Georgia, citizens will elect 2,058 council members to 64 local councils (sakrebulos) of self-governing cities or communities. In addition, the mayor of Tbilisi as well as mayors of four self-governed cities and 59 mayors of self-governing communities will be elected directly.
These municipal elections represent a continuation of Georgia's shift toward a more decentralized governing structure, which was launched in 2014.
To help you understand this important electoral process, the International Foundation for Electoral Systems (IFES) provides Frequently Asked Questions (FAQs) on Elections in Georgia: 2017 General Elections. IFES FAQs include:
Why are municipal elections important? What is at stake?
What is the current political situation in Georgia?
What is the legal process for electoral dispute adjudication?
What is the gender balance within candidate lists?