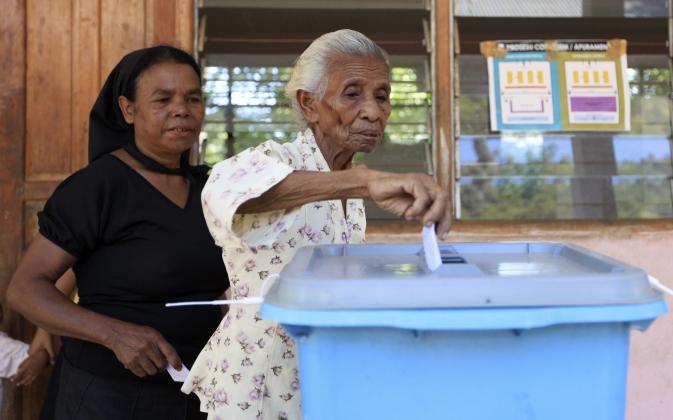 Elections in Timor-Leste: 2017 Parliamentary Elections
On July 22, Timorese citizens will vote to elect members of the National Parliament, who serve five-year terms. These will be the first parliamentary elections conducted following the promulgation of a new electoral law on May 5, 2017.
The amended parliamentary election law made some significant changes to the law since the 2012 parliamentary elections. Among other things, the minimum percentage of valid votes that a political party or coalition must obtain to be included in the distribution of parliamentary seats was raised from three percent to four percent. Additionally, the powers of the independent National Election Commission were reduced, with its ability to approve election regulations transferred to the government and its responsibilities to verify candidate lists and validate candidates transferred to the Supreme Court.
To help you understand this important electoral process, the International Foundation for Electoral Systems (IFES) provides Frequently Asked Questions (FAQs) on Elections in Timor-Leste: 2017 Parliamentary Elections. IFES FAQs include:
What is the legal regulatory framework governing the parliamentary elections?
What is the election system used for the parliamentary election?
How will voters with disabilities cast their ballots?
Who provides security for the election?