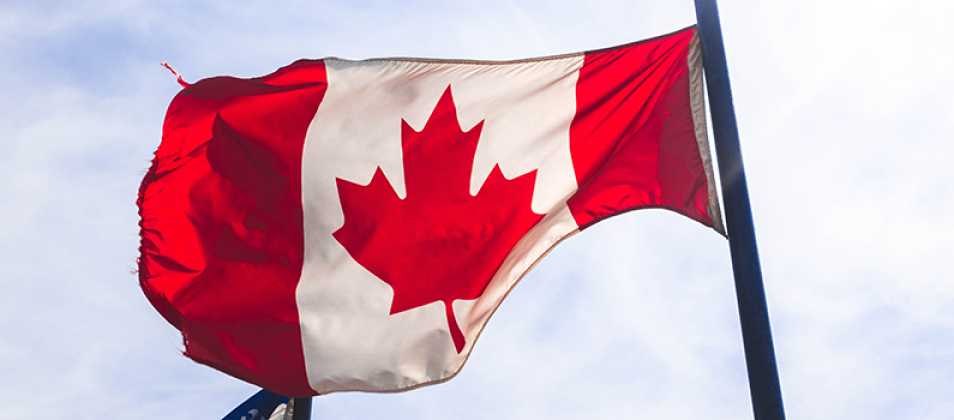 News and Updates
Interview/Speech/Testimony
IFES Testifies to Canadian Parliament on Engagement in International Democracy Assistance
On February 22, 2019, Dr. Gabrielle Bardall, gender advisor for the International Foundation for Electoral Systems, submitted written testimony to the Canadian House of Commons Standing Committee on Foreign Affairs and International Development for a series of hearings on Canada's role in international support for democratic development. The testimony, titled "A Feminist Approach to Supporting International Democracy: Canada's Contribution," calls the government of Canada to champion inclusive democracy building around the world.
In her testimony, Bardall, who is also an affiliated researcher with the University of Ottawa's Centre for International Policy Studies, emphasizes that Canada has a unique role to play in cultivating democracies, particularly given the important – yet frequently overlooked and misunderstood – link between democracy and gender equality. This "feminist" approach to international democracy assistance is critical to respond to current geopolitical challenges, including democratic stagnation, recurrent conflict and resurgent authoritarianism. As a historic leader in this space, as well as in other important areas of inclusive governance such as climate change, conflict resolution and religious tolerance, Canada can shape a fresh approach to democracy assistance that elevates core human rights.
Asserting that the relationship between gender equality and democracy is complex and often fraught, the testimony outlines three issues in particular that impact this relationship in today's geopolitical space: gaps and shortfalls in mainstream democratization dynamics, especially the implementation of the United Nations Security Council Resolution 1325 on Women, Peace and Security agenda; manipulation of gender equality by sham democracies; and outright attacks on gender equality as part of autocratic assaults on democracy and human rights.
Bardall's testimony offers an interpretation of what a feminist approach to democracy assistance would look like in practice. Such an approach to international democracy assistance would emphasize the importance of diversity and intersectional inclusion in measuring democracy and states that gender equality and women's empowerment should be meaningfully incorporated into notions of electoral integrity, representation and electoral legal standards. Support for democracy abroad should emphasize ending impunity for violence against women in politics and look to multiple forms of and spaces for representation. The structures and mechanisms of providing this support should mirror these values as well.
Specific recommendations include:
Measuring democracy and political gender equality with intersectional standards that emphasize political pluralism and socioeconomic diversity;
Achieving and going beyond descriptive representation and emphasizing the substantive contributions of women in public life;
Ending the double standard for electoral standards in democratization processes that views the enforcement of laws defending women's participation and security in the exercise of their civil and political rights as secondary;
Ending impunity for violence against women in politics, which undermines democracy and advances authoritarian agendas;
Moving past patriarchal institutions and designing new approaches;
Even more than substantive representation in state formation and democratic reform by advancing gender equality in informal systems and formal institutions and including women in the development of the state and politics overall;
Accompanying change and understanding shifts in the drivers of political participation between generations and over policy lifespans; and
Looking inward and holding democracy assistance providers accountable to gender goals internally as well as externally.
Read the full testimony here.