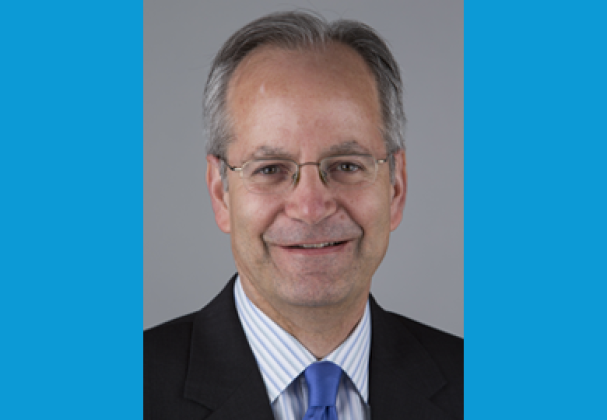 IFES Welcomes Michael Meenan as Chief Financial Officer
Michael Meenan will join the International Foundation for Electoral Systems (IFES) as Chief Financial Officer (CFO) on January 1, 2021. As the global leader in democracy promotion, IFES engages with critical issues in democracy, governance and elections around the world.
Meenan has spent his entire professional career of close to four decades serving international nonprofits in leading financial operations, administration support and compliance oversight. As CFO of IFES, he will be responsible for all finance and accounting functions and will serve a critical role on the IFES leadership team. He will lead a professional financial services department in the implementation of financial planning, programming, compliance and policy development. His specific focus will be on directing IFES' system of robust internal controls, providing oversight of the organization's fiscal compliance with regulatory and governing bodies, and directing critical financial analysis, business process improvement and decision support.
IFES President and CEO Tony Banbury said that "recruiting a top CFO is one of the most critical and challenging duties that a nonprofit CEO is tasked with undertaking. We had a strong and diverse candidate pool to choose from, but Mike had literally every box checked in terms of our ultimate wish list of skill set requirements. We are absolutely thrilled that he has accepted our offer."
Ambassador (ret.) Tod Sedgwick, Board Treasurer of IFES and a member of the search committee, commented, "Our finances are very complicated. Even more so than most international nonprofits. We had to find a CFO with the right mix of technical compliance and accounting experience coupled with the genuine passion for the critical work of democracy building around the globe. Our search was extensive, but all roads led us to Mike Meenan."
Meenan comes to IFES from Special Olympics, Inc., where he served as CFO. The Special Olympics movement is the world's largest sports organization for individuals with intellectual disabilities.
Meenan began his career as a Peace Corps volunteer in Lesotho, helping build the management capacity of small business owners. Since then, he worked in financial management internationally and domestically at Lutheran World Relief, American Red Cross, Catholic Relief Services, The Carter Center and Save the Children.
Meenan holds a BBA in Economics and Accounting from Loyola University of Chicago and an MBA from the University of Notre Dame Mendoza College of Business. He is a licensed CPA in Maryland and a member of the American Institute of Certified Public Accountants. He is a native of the greater Chicago area. He resides in Maryland with his wife and two daughters.
The executive search was conducted by Pangburn International LLC of Washington, D.C.
Published on November 11, 2020.