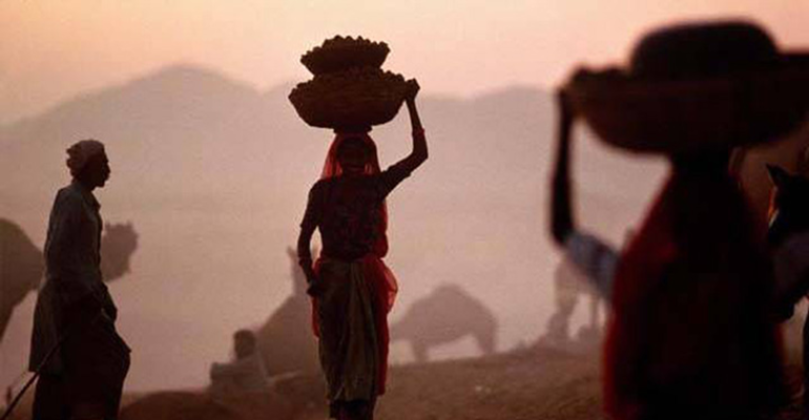 India's 37 Million "Missing Women"
By IFES Asia-Pacific Program Officer Sarah Bibler, Regional Director for Asia-Pacific Vasu Mohan, and Dr. Meeta Singh, former advisor to the Dignity of the Girl Child program
In a seminal article in 1991, Indian economist and Nobel laureate Amartya Sen brought the world's attention to the problem of India's "missing women." At the time Sen was writing, the sex ratio in India (the number of women per 1,000 men) was a low 927. According to Sen, this equated to around 37 million females missing from the Indian population, caused by a deepening crisis of gender inequality that had led to the widespread practice of sex selective abortions, female infanticide and neglect of girl-children.
The northwest state of Rajasthan, India was one of the worst affected areas. By 2005, the ratio of girls to boys in Rajasthan had declined so steeply that there were fewer than 900 Indian girls born for every 1,000 boys – one of the worst rates in India and worldwide.
However, India's latest census shows that the trend is reversing in recent years. In Rajasthan, the sex ratio at birth climbed from 838 in 2004 to 927 in 2014, 930 in 2015, and 939 in 2016. The International Foundation for Electoral Systems (IFES) and its partners' efforts are an integral part of this story.
As part of its U.S. Agency for International Development-funded Women's Legal Rights Initiative in India, IFES launched the "Dignity of the Girl Child" campaign to address sex selection, infanticide and neglect of the girl-child. IFES' campaign combined research and advocacy with targeted community-based interventions to sensitize and mobilize district and local administrators, the legal community, civil society, and the public on the need to value the life of the girl-child. It also engaged men as program allies and key decision makers. As a result of this community-oriented approach, initiatives started by IFES and its local partners to reverse declining sex ratios continue more than a decade after the launch of the "Dignity of the Girl Child" campaign and well after our program ended.
The continued effort to engage community members and government administrators in celebrating newborn girls has been a lasting initiative of the campaign. Prior to 2006, families in Rajasthan generally celebrated the birth of boys only. To highlight the value of girl-children, in 2007, IFES began working with Community Based Response (CBR) groups to hold celebrations that brought together dozens of community leaders and members to honor the birth of a new girl-child. Today, as a result of the CBR and IFES' work, such community celebrations continue. Perhaps more importantly, every mother who delivers a girl-baby now receives a congratulatory message signed by the chief minister.
Another example is a commitment by religious leaders from the Sikh community to use wedding celebrations to honor future girl-children. As recently as October 2017, the Sikh sangat (congregation) in Sri Ganganagar – the northern most city in Rajasthan – organized a mass wedding where 31 newly wed couples (who could not afford a wedding) and nearly 2,000 guests attending the event took an oath against sex selection and sex selective abortions. The ceremony builds on an initiative launched in 2006 under the "Dignity of the Girl Child" campaign.
Such civil society advocacy efforts built campaign momentum that encouraged the adoption of state-owned policy initiatives. Rajasthan's government, for example, has launched a community mobilization effort entitled "Daughters are Precious." The campaign uses street theater, music concerts, social media, and other platforms to raise awareness about the importance of girl-children. Additionally, India's government is now actively advancing the rights of girl-children through a nationwide campaign entitled "Beti Bachao Beti Padhao" ("Save the girl child, educate the girl child"); has strengthened implementation of the law against sex selection by establishing a Bureau of Investigation in Rajasthan; and has set up a toll-free service to report doctors practicing sex selective abortions. Taken together, these community and state-owned initiatives address the multivariate factors contributing to distorted sex ratios with significant results and show that the trend can be reversed.