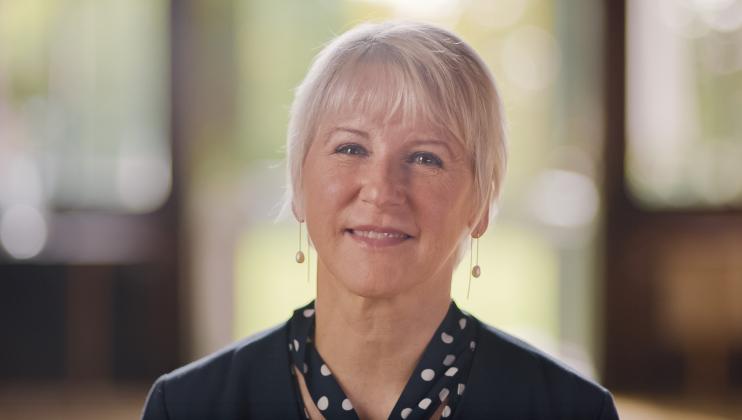 Margot Wallström, former Deputy Prime Minister and Foreign Minister of Sweden, joins IFES' Board of Directors
The International Foundation for Electoral Systems (IFES) is pleased to announce that Margot Wallström, former Deputy Prime Minister and Foreign Minister of Sweden, has joined IFES' Board of Directors. 
"At a time when democracy needs its best champions to step forward, Wallström is a powerful addition to our team," said Board Chair Thomas Devine. "Her work establishing Sweden's feminist foreign policy was groundbreaking, and we are excited that she is bringing her extensive experience and commitment to innovation to IFES."
Wallström has a long political career. At age 25, she became a member of the Swedish Parliament and served as such for six years. In 1988 she was appointed Government Minister for the first time and she has since held different portfolios, including for Social Affairs and Culture, before becoming Minister for Foreign Affairs from 2014 to 2019. She worked for the European Union for 10 years, as Environment Commissioner 1999-2005 and Vice-President of the EU Commission 2005-2010. Wallström was the first UN Special Representative on Conflict related sexual violence, an office she held 2010-2012. From 2012-2014 Wallström chaired the Board of Lund University, Sweden.
"I am thrilled that Margot Wallström is joining the IFES Board of Directors at such a critical time for democracy," IFES President & CEO Anthony Banbury said. "I have had the good fortune to work with Margot in the past, and I know her to be exceptionally wise, caring, and committed.  The breadth of her expertise is uniquely valuable, and she brings rich lived experience in seeking to make the world a better place by advancing women's rights, strengthening democratic systems, addressing climate change and indeed much more."
Since leaving government, Wallström continues to be a powerful advocate for women's rights and democratic values.