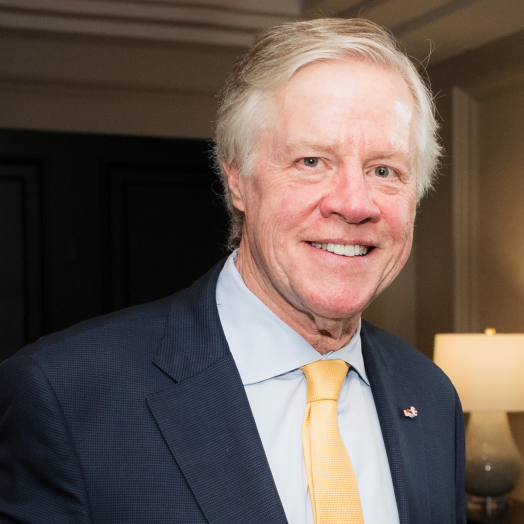 Amb. William C. Eacho, Board Chair
General Inquiries
media@ifes.org
+1 (202) 350-6700
Ambassador William C. Eacho is a visiting professor at the Sanford School of Public Policy at Duke University and co-founder of the Partnership for Responsible Growth. He served as U.S. Ambassador to Austria from 2009-13. 
Prior to his appointment as ambassador, Eacho managed a diverse portfolio of private equity and real estate investments as CEO of Carlton Capital Group, LLC. Prior to that he was CEO of Atlantic Food Services and founding Chairman of UniPro Foodservice, a $20 billion revenue foodservice distribution cooperative. 
As ambassador to Austria, Eacho oversaw the multi-agency U.S. government presence and was very involved in the State Department's energy diplomacy efforts in support of a southern corridor to enhance European energy security. 
Eacho received a Master's degree in business administration with distinction from Harvard Business School and a Bachelor's degree from Duke University. He also serves on the board of directors of the Salzburg Global Seminar and the American-Austrian Foundation.