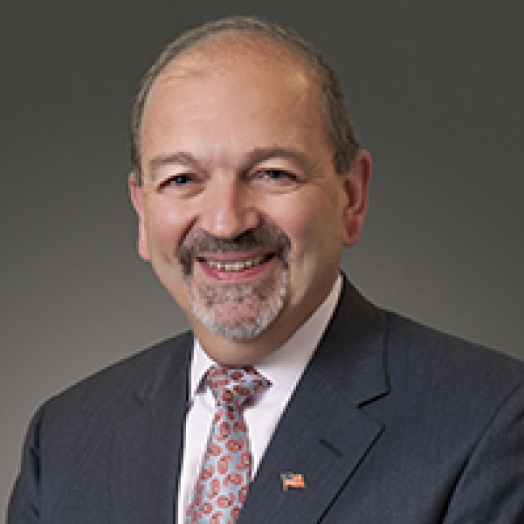 Frank J. Donatelli, Board Member
General Inquiries
media@ifes.org
+1 (202) 350-6700
A longtime political activist, Frank J. Donatelli is executive vice president and director of federal public affairs for McGuireWoods Consulting LLC and serves as counsel with McGuire Woods LLP.
He served as deputy chairman of the Republican National Committee, where he coordinated their fundraising and organizing activities directly with the 2008 McCain-Palin presidential campaign.
His previous appointments have included serving as an assistant to President Ronald Reagan for political and intergovernmental affairs, deputy assistant to the president for public liaison at the White House, and assistant administrator for Africa at the United States Agency for International Development. He served on White House Chief of Staff James Baker's team that negotiated presidential debates in 1984. Donatelli was also a senior advisor to Bob Dole in 1996 and represented his campaign in debate negotiations.
He has more than 25 years of experience in public policy advocacy and boasts substantial knowledge of the legislative process. He has represented a variety of companies in such diverse areas as energy, taxes and trade, telecommunications, and homeland security. He has also provided strategic advice and policy guidance to many large companies and trade associations.
Donatelli has appeared on MSNBC, Fox News and CNN, and his writing has been featured in the Washington Post, Washington Times and New York Daily News.
He chaired the Christopher Columbus Quincentenary Commission in 1992 and currently serves as chairman of the Reagan Ranch Board of Governors of the Young America's Foundation. In 2009, Donatelli was elected chairman of GOP AC, a group that assists Republicans running for state and local office.
Donatelli holds a bachelor's degree from the University of Pittsburgh and a Juris Doctor from the American University Washington College of Law. He is a member of the bar in the District of Columbia and Commonwealth of Virginia.