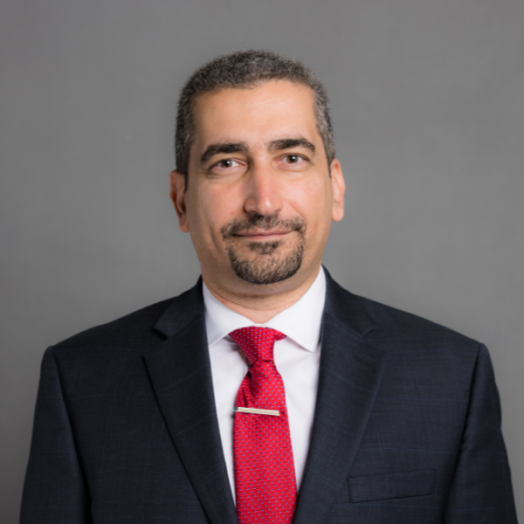 Ragheed Al Ameen, Director, Contracts and Grants
Director, Contracts and Grants
General Inquiries
media@ifes.org
+1 (202) 350-6700
Ragheed Al Ameen serves as the International Foundation for Electoral Systems' (IFES) director for Contracts and Grants. He has more than two decades of experience working for international nonprofit nongovernmental organizations in the humanitarian and development sectors. About half of that time has been spent in field offices and the other half in headquarters offices.
Ragheed started his career as a logistician for an international humanitarian organization back in 1999 in his home country, Iraq. He held several administrative and operational positions, many of which focused on procurement and contracts management. Prior to joining IFES, Al Ameen was the deputy project coordinator for Doctors without Borders in Jordan. He then moved to the U.S. and joined IFES' Contracts and Grants team in 2009 as a procurement associate. Since then, he has supported IFES projects from the headquarters office and traveled occasionally to support field offices when needed. He has contributed to IFES' policies and procedures in different capacities.
Al Ameen holds a bachelor's degree in engineering from Baghdad. In his spare time, he loves playing with Microsoft Excel to create tools and forms that can be used by his coworkers every day. He also likes to stay up to date with technology, and his colleagues sometimes call him "part-time IT".