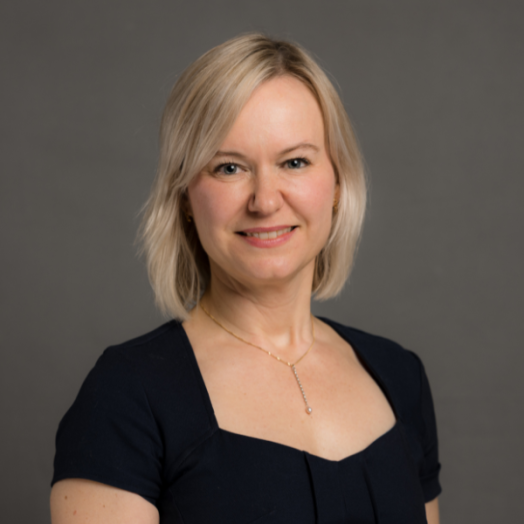 Silja Paasilinna, Country Director, Sri Lanka
Country Director, Sri Lanka
General Inquiries
media@ifes.org
+1 (202) 350-6700
Silja Paasilinna is the International Foundation for Electoral Systems' (IFES) country director for Sri Lanka. Based in Colombo, Sri Lanka, Paasilinna brings over 20 years of international experience in leadership and technical roles in democratic governance, political transitions, electoral assistance and capacity building. Paasilinna has also served as chief of party in Mozambique, and prior to that, as IFES' chief of party in Bangladesh.
Much of Paasilinna's work has focused on forming broad-based coalitions of governance stakeholders, building consensus and shaping platforms to advocate for political and electoral reform. She is an accrediting-level trainer in Building Resources in Democracy, Governance, and Elections (BRIDGE), and a facilitator with the practical skills to build the capacity of both state institutions and civil society networks. Paasilinna has made contributions in various areas of technical assistance, including democratic reform, electoral systems, women's political participation and representation, political violence, domestic and international election observation and political inclusion of marginalized groups. Drawing on her technical skills and international comparative experience, Paasilinna has written research papers, international best practice documents, guidelines, analyses, fact sheets, assessments and other publications. She is the author of Women's Reserved Seats in Bangladesh: A Systemic Analysis of Meaningful Representation and co-author of The Effect of Violence on Women's Electoral and Political Participation in Bangladesh.
Paasilinna has overseen projects in conflict-affected environments, where she has held leadership roles in crisis management and ensured compliance with industry standards and donor regulations for programs with budgets of up to $150 million (USD). Paasilinna has had lifelong international exposure, having lived, studied and worked long-term in eleven countries and completed short-term assignments in dozens of countries across Africa, the Middle East and Asia. She holds a master's degree in political science from Lund University in Sweden and is fluent in English, Finnish, Swedish and Portuguese.