Chain of Harm Methodology
Image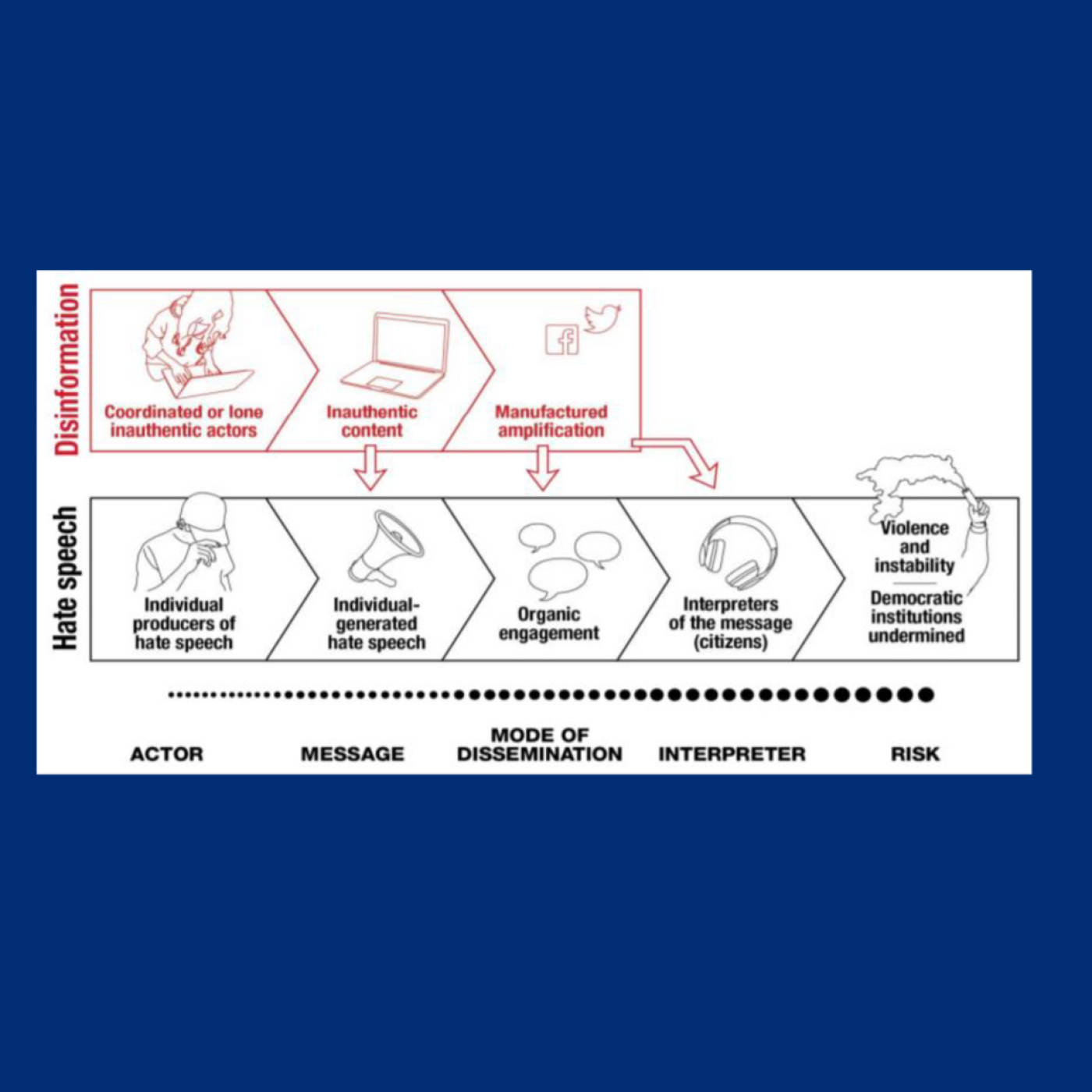 The Chain of Harm maps the path by which online disinformation, misinformation, and dangerous speech (DMDS) moves through an information ecosystem, depicting the ways in which directed disinformation commonly amplifies hate speech or other divisive narratives to achieve its aims. The Chain of Harm Framework, debuted in IFES' publication Disinformation Campaigns and Hate Speech: Exploring the Relationship and Programming Interventions, provides a methodology for practitioners to map information integrity threats and interventions along five stages, from the initial actors creating DMDS to the ultimate risks that manifest.  
The Applied Research Approach, derived from the Chain of Harm Framework, is a quantitative and qualitative research-informed, participatory process that enables practitioners and local partners to identify how each stage of the Chain of Harm might vary for different marginalized groups and subsequently design more effective programming interventions to reach those populations. 
The approach includes methodologies for surveys and locally-led focus groups to understand how different communities engage with information and how risks manifest among different communities. This research subsequently informs participatory working sessions with local partners where new ideas for program adaptations are generated. During these sessions, partners use the Chain of Harm to map existing programmatic activities and develop new research-driven interventions to counter DMDS. These interventions focus on responding to the differential experiences of underrepresented and marginalized groups at each stage of the Chain of Harm.