Image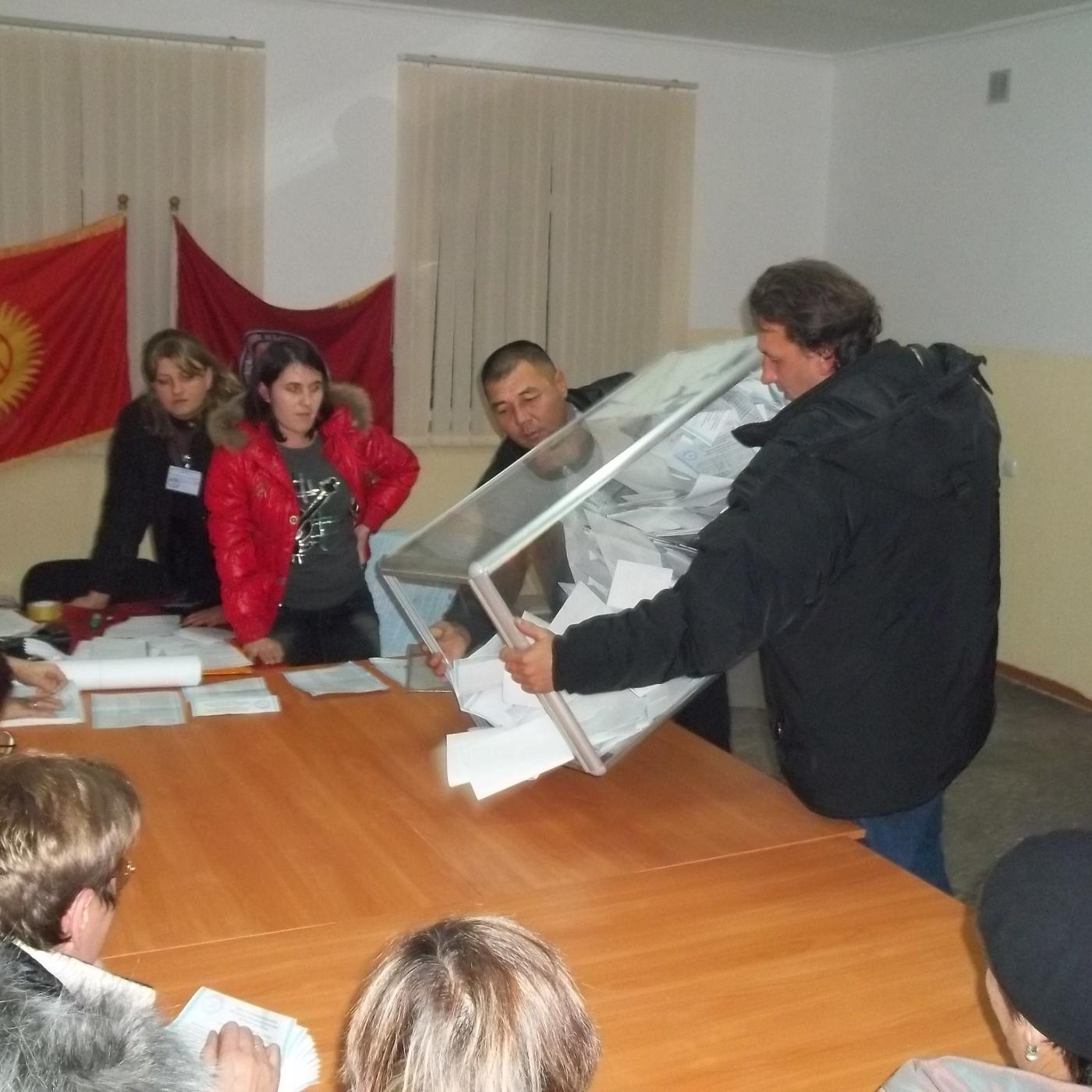 Kyrgyzstan Election Administration Support
Under this award, the International Foundation for Electoral Systems (IFES) implemented "Election Administration Support," a program designed to create a more professional, fair and legitimate electoral process in Kyrgyzstan following the political transition in April 2010. Particular attention was placed on improving the accuracy of the voter registry and contributing to strengthened election legislation, as well as increased professionalism of election administration and management via extensive training for election management bodies.
The two-year program centered on working with local stakeholders to make electoral administration in Kyrgyzstan more professional, accurate, transparent and in line with international best practices.
Improved Voter Registration
Under this project, IFES completed the first-ever nationwide door-to-door voter list verification in October 2011 resulting in approximately 19,000 corrections and over 100,000 people added to the voter list. During the 2011 presidential election, mobile groups visited 80 percent of the country, helping to inform voters and register electoral addresses. The IFES-supported voter registration hotline established for the 2011 presidential election received over 42,000 calls over 15 days.
Strengthened Electoral Framework That Allows for Free and Fair Electoral Processes
Under the project, two revised Election Laws passed by the Jogorku Kenesh and signed by the president in June 2011 included 14 recommendations presented by IFES. Positive changes included the introduction of electoral address provision, which allow voters to vote where they actually live. The electoral reform also resulted in delineation of authorities of election commissions, defined two-year terms for Territorial Election Commission (TEC) and Precinct Election Commission (PEC) commissioners; changes to the electoral threshold calculation to consider the actual number of votes cast; and establishment of terms, subjects and procedures of election dispute resolution in the law.
Increased Capacity of Election Officials
Under this project, IFES designed and implemented a new training program in coordination with the Central Election Commission (CEC) establishing a core group of election administration trainers in Kyrgyzstan. Over the course of the project more than 22,000 election officials were trained, including CEC members, poll workers, Voter Registration System administrators and Center for Electoral Technology staff.
Adoption of a Simplified Protocol for TEC and PEC Results Tabulation
With IFES support, a new, simplified protocol form was adopted by the CEC for tabulation of voting results in the 2011 presidential election.
Increased Citizen Trust and Participation in Electoral and Political Processes
As of result of this project, a new braille tactile ballot and informational one-pager was designed and produced with the CEC to assist voters who are blind or have low vision.
Improved Communication and Transparency During the Electoral Process
In 2010 under this project, the CEC's new website was designed and launched. The voter list was published on the website for the first time for public review in October 2011 along with protocol results.