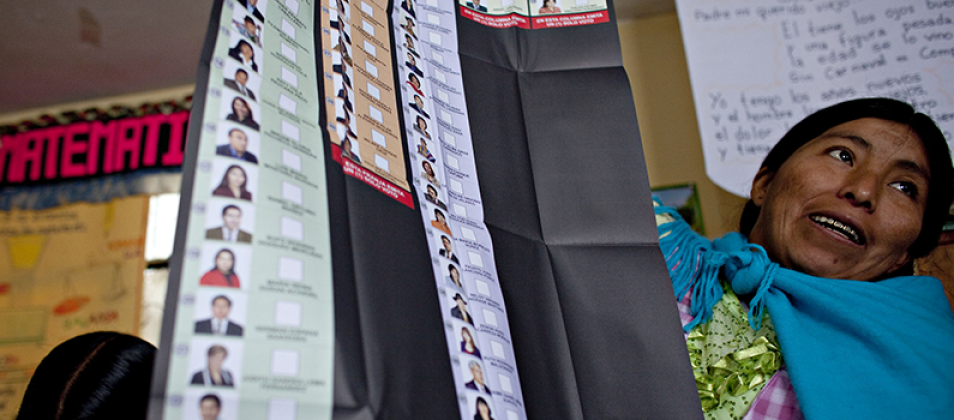 Elections in Bolivia: 2019 General Elections
On October 20, Bolivians will go to the polls to elect a president and vice president, 130 deputies to the Chamber of Deputies and their alternates, and 36 senators to the Chamber of Senators and their alternates.
In 2016, citizens voted to maintain the two-term presidential limit, blocking current President Evo Morales and his vice president from running again. Despite this, the Bolivian constitutional court overruled the referendum and scrapped term limits in 2017, allowing Morales to run for a fourth term in this month's election. These elections will be particularly important given this controversy surrounding term limits.
To help you understand this important electoral process, the International Foundation for Electoral Systems (IFES) provides Frequently Asked Questions (FAQs) on Elections in Bolivia: 2019 General Elections. IFES FAQs include:
Who can vote? How many registered voters are there?
To what extent do women have equal access to political participation?
How are electoral authorities promoting equal access to the electoral process for indigenous persons?
How will voters cast their ballots?