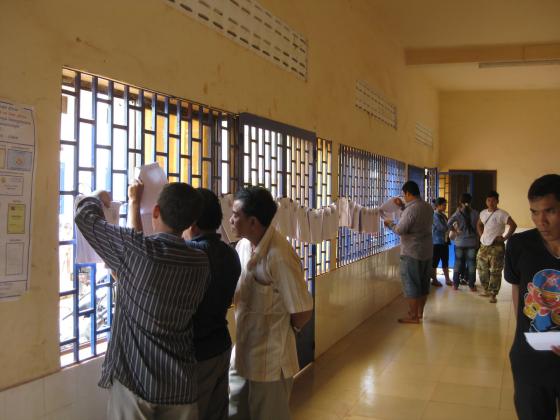 Elections in Cambodia: 2017 Local Council Elections
Cambodia will hold local commune and sangkat council elections on June 4, with eligible voters electing members to 1,646 councils across Cambodia. These are the fourth local council elections to take place in Cambodia.
Councils are responsible for providing a variety of public services for their communes or sangkats, including healthcare, education and security. Commune and sangkat council members go on to elect members of the provincial and district councils as well as members of the Senate, the upper house of the Cambodian Parliament.
To help you understand this important electoral process, the International Foundation for Electoral Systems (IFES) provides Frequently Asked Questions (FAQs) on Elections in Cambodia: 2017 Local Council Elections. IFES FAQs include:
What is the structure and function of commune and sangkat councils?
Who is competing in these elections?
What is the gender balance among candidates?
How will voters with disabilities cast their ballots?