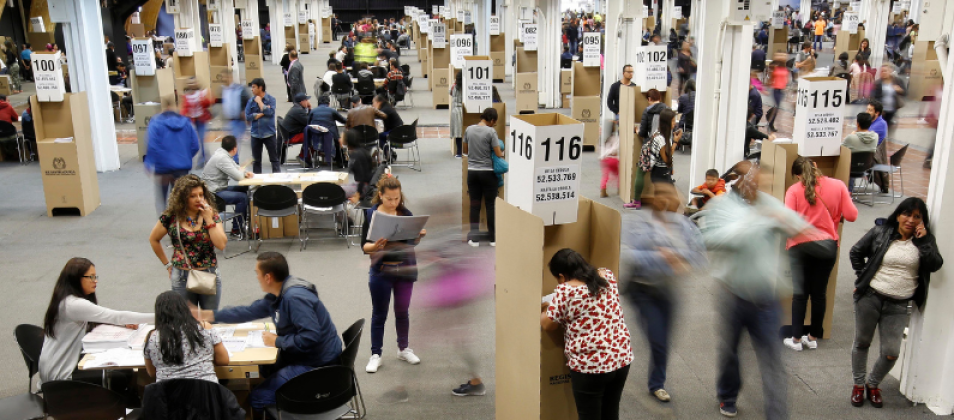 Elections in Colombia: 2022 Congressional Elections
On Sunday, March 13, Colombian voters will have the opportunity to elect all members of Congress, comprising the Senate and the Chamber of Representatives. Voters will also designate coalitions' presidential candidates in internal party consultations.
Colombia's election management body has made efforts to refine and improve the election process to increase the transparency and inclusivity of the 2022 Congressional elections. Across national media, these elections have been framed as an important check in establishing political controls on leadership for the creation of laws that benefit all citizens. This election will fill 108 seats in the Senate, 171 seats in the Chamber of Representatives and 16 seats for victims of armed conflict.
To help you understand this important electoral process, the International Foundation for Electoral Systems (IFES) provides Frequently Asked Questions (FAQs) on Elections in Colombia: 2022 Congressional Elections. IFES FAQs include:
Why are these elections important?
Who are citizens voting for?
What are the election management bodies?
Who can observe during Election Day?
Learn more about IFES' programs in Colombia and follow @IFESAmericas on Twitter.
Additionally, follow IFES' COVID-19 Survival Guide for Democracies and #COVIDxDemocracy for new analysis and innovative solutions.
Published on March 11, 2022.