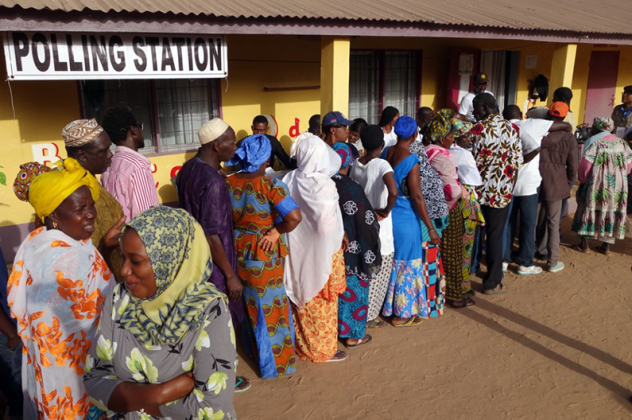 Elections in The Gambia: 2021 Presidential Election
On Saturday, Dec. 4, Gambian voters will have the opportunity to vote for the president of the Republic of The Gambia, who will be seated for a five-year, renewable term. This year, voters will choose from six candidates.
The December 2021 election will be the first presidential elections in what has become referred to the "The New Gambia," in reference to the era with a new country leader since the departure of former president Yahyah Jammeh, who ruled from 1994 until 2017. The elections will not only determine whether the incumbent president is elected to a second term but will also serve as a litmus test of the capacity of The Gambia's democratic institutions and the ability of the Independent Electoral Commission to conduct large-scale elections.
To help you understand this important electoral process, the International Foundation for Electoral Systems (IFES) provides Frequently Asked Questions (FAQs) on Elections in The Gambia: 2021 Presidential Election. IFES FAQs include:
Why is this election important?
What is the election management body?
Who are the candidates in this election?
How will election disputes be adjudicated?
Learn more about IFES' programs in The Gambia and follow @IFESAfrica on Twitter.
Additionally, follow IFES' COVID-19 Survival Guide for Democracies and #COVIDxDemocracy for new analysis and innovative solutions.
Published on November 30, 2021.