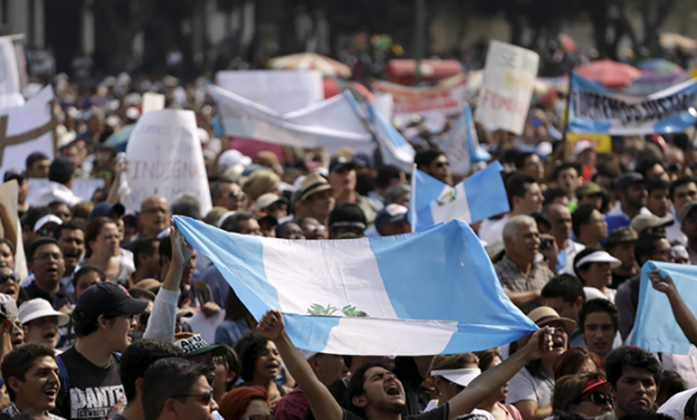 Elections in Guatemala: 2015 General Elections
Amid a tense political scene, Guatemalans will got to the polls on September 6 for general elections, voting for President and Vice President, Representatives to the Guatemalan Congress and the Central American Parliament, and Mayors and Local Council Representatives.
The September general elections will be conducted during a particularly delicate moment in Guatemalan politics, as numerous high-profile corruption scandals involving the country's political elites have recently come to light. These scandals have led to the resignation and recent arrest of former Vice President Roxana Baldetti, and have called into question a number of government officials and members of Congress from various parties. President Otto Pérez Molina, also allegedly involved in the corruption network, resigned on September 2 following large-scale protests from various sectors of society demanding his resignation and losing his presidential immunity.
To help you understand this important electoral process, the International Foundation for Electoral Systems (IFES) provides Frequently Asked Questions (FAQs) on Elections in Guatemala: 2015 General Elections. IFES FAQs include:
Why are these general elections so important?
Who is running in this election?
Are there reserved seats for women? What is the gender balance within the candidate list?
How will voters with disabilities cast their ballots?
Download IFES' FAQs on Elections in Guatemala: 2015 General Elections.
Oprima aquí para las preguntas frequentes en español.
Learn more about IFES' program in the Americas.