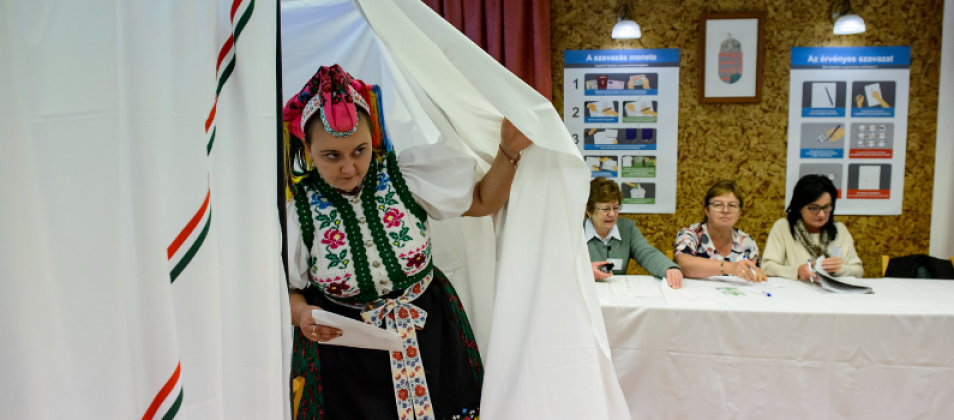 Elections in Hungary: 2022 Parliamentary Elections
On Sunday, April 3, Hungarian voters will have the opportunity to vote for representatives in the National Assembly. This year, voters will choose from 43 parties and 664 candidates.
The parliamentary elections pose the greatest challenge to the dominance of the ruling party, Fidesz, since Prime Minister Viktor Orban took power in 2010. Six opposition parties representing different elements of the political spectrum created the United for Hungary alliance in an effort to oust Orban from power. Prime Minister Orban's party has enjoyed a supermajority in the National Assembly since 2018, and between 2010 and 2015.
Hungary is also holding a referendum alongside the parliamentary elections on new laws regarding targeting LGBTQ topics in educational programing. If adopted, the government will have license to impose further restrictions on the ability of the LGBTQ community to exercise their equal rights.
To help you understand this important electoral process, the International Foundation for Electoral Systems (IFES) provides Frequently Asked Questions (FAQs) on Elections in Hungary: 2022 Parliamentary Elections. IFES FAQs include:
Why are these elections important?
What is the electoral system?
What is the election management body? What are its powers?
What provisions are in place that support the equal rights of women and of persons with disabilities and other marginalized groups?
Learn more about IFES' programs in Hungary and follow @IFES_Europe on Twitter.
Additionally, follow IFES' COVID-19 Survival Guide for Democracies and #COVIDxDemocracy for new analysis and innovative solutions.
Published on March 24, 2022.