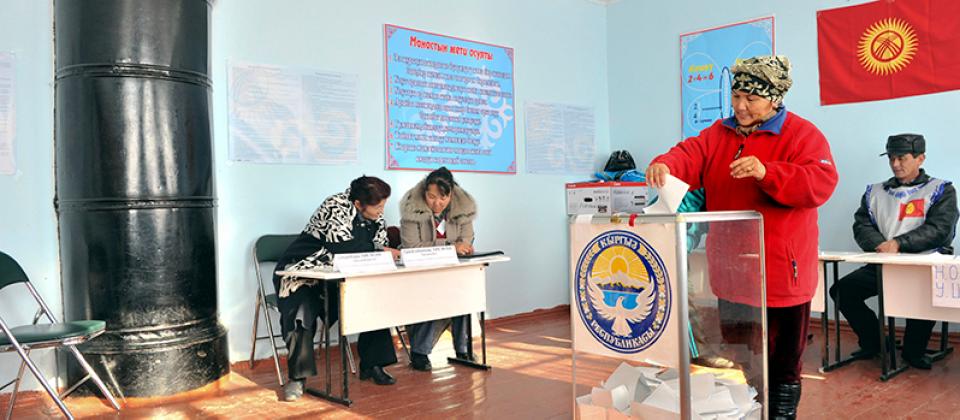 Elections in Kyrgyzstan: 2020 Parliamentary Elections
On Sunday, October 4, Kyrgyz voters will go to the polls to vote for the 120 deputes in the Jogorku Kenesh, a unicameral parliament. The elections will shape the executive and legislative branches for the next five years, as the resulting majority coalition will nominate a candidate for prime minister, who will then form a new government.
With the cancellation of local elections originally scheduled for April 12, 2020, these will be the first elections held in Kyrgyzstan and within Central Asia since the COVID-19 pandemic was declared. A resurgence of COVID-19 cases since June has raised concerns about the government's ability to manage the health situation and the safety of holding elections. On September 25, the government agreed to a number of measures to safeguard the elections and voters.
To help you understand this important electoral process, the International Foundation for Electoral Systems (IFES) provides Frequently Asked Questions (FAQs) on Elections in Kyrgyzstan: 2020 Parliamentary Elections. IFES FAQs include:
Who is eligible to run as a candidate?
What provisions are in place to guarantee equal access to the electoral process for women and minorities?
What are election authorities doing to safeguard the elections and voters during the COVID-19 pandemic?
Who can observe during Election Day? How can they get accreditation?
Learn more about IFES' programs in Kyrgyzstan and follow @IFESKyrgyzstan on Facebook and @IFES_Europe on Twitter.
Learn more about IFES' COVID-19 Survival Guide for Democracies and follow #COVIDxDemocracy for new analysis and innovative solutions during this time of uncertainty.
Published on October 2, 2020.