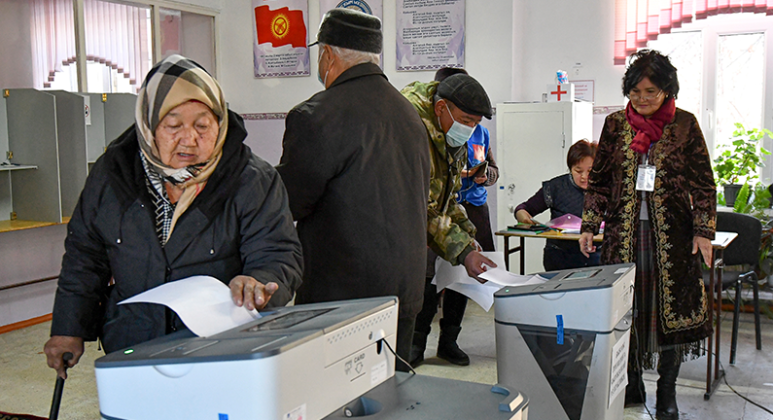 Elections in Kyrgyzstan: 2021 Parliamentary Elections
On Sunday, Nov. 28, Kyrgyzstan's voters will have the opportunity to vote for deputies of the Jorgoku Kenesh (Parliament). Following the 2021 constitutional reform, the results will decide the 90 members of the seventh convocation of the Parliament.
These elections will be the first held since significant changes were made to Kyrgyzstan's electoral legislation and Constitution. With the official annulment of the 2020 parliamentary election results on Oct. 6, 2020, the upcoming 2021 elections will bring legitimacy to the next convocation of Parliament. They will be the fifth elections this year—after the 2021 early presidential elections in January, two referenda and two rounds of local elections.
To help you understand this important electoral process, the International Foundation for Electoral Systems (IFES) provides Frequently Asked Questions (FAQs) on Elections in Kyrgyzstan: 2021 Parliamentary Elections. IFES FAQs include:
Why are these elections important?
What is the electoral system?
What is the legal framework for conducting the elections?
How will election disputes be adjudicated?
Learn more about IFES' programs in Kyrgyzstan and follow @IFESKyrgyzstan on Facebook and @IFES_Europe on Twitter.
Additionally, follow IFES' COVID-19 Survival Guide for Democracies and #COVIDxDemocracy for new analysis and innovative solutions.
Published on November 24, 2021.