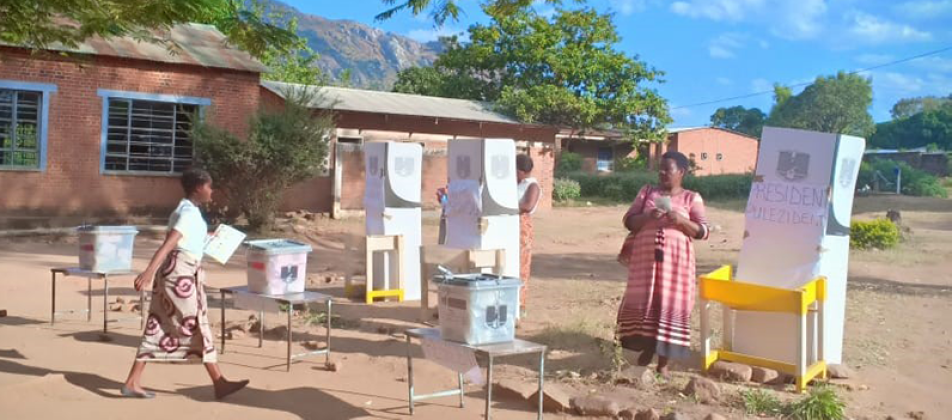 Elections in Malawi: 2020 Fresh Presidential Election
Malawians voted in presidential, parliamentary and local government elections in May 2019. Following allegations of irregularities in the presidential election, the High Court annulled the results, which is only the second time that an African court has done so, the first being the Kenyan elections in 2017. Malawi is now expected to hold a rerun election on Tuesday, June 23, contested by incumbent President Peter Mutharika, opposition leader Lazarus Chakwera, and Peter Kuwani of the Mbakuwaku Movement for Development. In Malawi, the election is called a fresh election. At the time of writing, it is unclear if the election will move forward as scheduled on June 23 or if there will be a postponement.
In May 2020, the Supreme Court upheld the ruling of the High Court and considered the upcoming election a rerun. As such only voters and candidates who were registered during the May 2019 elections are eligible to participate in the June 2020 election based on the Supreme Court's ruling. This election is also taking place against the backdrop of the COVID-19 pandemic, which is impacting supply procurement, safety precautions and international observation. These challenges continue to create uncertainties around the date of the election.
To help you understand this important electoral process, the International Foundation for Electoral Systems (IFES) provides Frequently Asked Questions (FAQs) on Elections in Malawi: 2020 Fresh Presidential Election. IFES FAQs include:
Why are these elections important?
Is out-of-country voting allowed?
How has the COVID-19 pandemic impacted the election?
When will official results be announced?
Learn more about IFES' programs in Malawi and follow @IFESAfrica on Twitter.

Additionally, follow IFES' COVID-19 Survival Guide for Democracies and #COVIDxDemocracy for new analysis and innovative solutions during this time of uncertainty. 
Follow the Malawi Electoral Commission on its social media platforms supported by IFES:

Published on June 18, 2020.