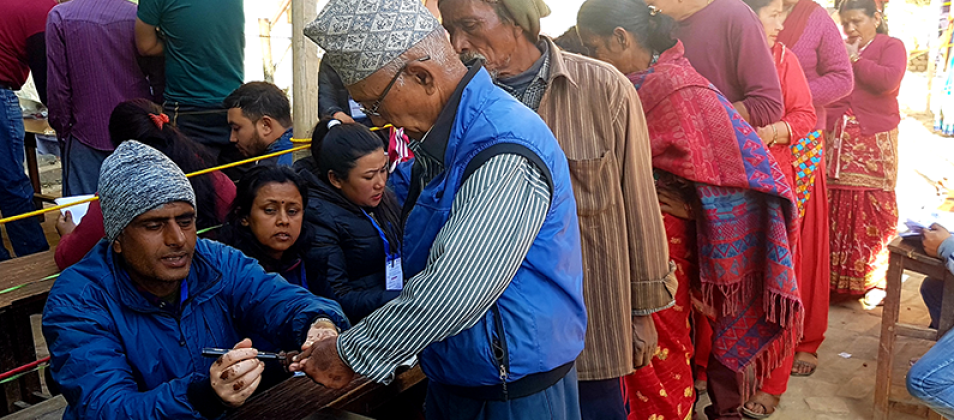 Elections in Nepal: 2020 National Assembly Elections
On January 23, Nepal will hold elections to replace 19 National Assembly members whose terms will expire in March. The National Assembly and House of Representatives comprise the two houses of Nepal's bicameral Federal Parliament.
The term of office of the National Assembly is six years from the date of its first meeting, with one-third of the 59 members replaced every two years. Of the 19 open seats, one will be appointed by President Bidhya Devi Bhandari and 18 will be elected by the seven states' electoral colleges. The electoral colleges consist of executive members of local councils and members of State Assemblies, whose votes will be weighted differently.
To help you understand this important electoral process, the International Foundation for Electoral Systems (IFES) provides Frequently Asked Questions (FAQs) on Elections in Nepal: 2020 National Assembly Elections. IFES FAQs include:
What is the National Assembly and how is it constituted?
Who can vote in these elections?
Who is eligible to contest these elections?
Are there reserved seats for women and minorities?