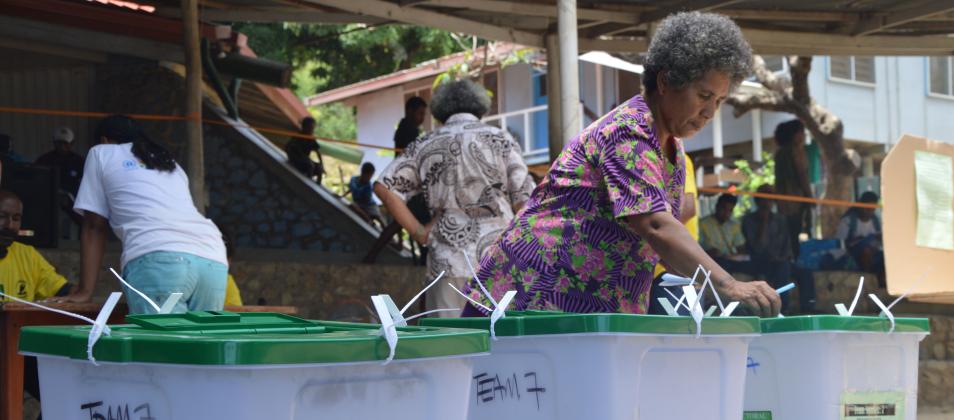 Elections in Papua New Guinea: 2019 Local-Level Government Elections
Note: These Frequently Asked Questions (FAQs) were originally published on April 26 and updated on July 1 after the Papua New Guinea Electoral Commission released a revised local-level government elections schedule.
Citizens of Papua New Guinea (PNG) had been scheduled to go to the polls for local-level government (LLG) elections from June 22 to July 6. The schedule for the LLG elections was halted by a Supreme Court order on April 25, hours before the PNG Electoral Commission would begin accepting candidate nomination forms. Following the resolution of the legal process on May 31 and approval by the caretaker minister for intergovernment relations on June 6, the PNG Electoral Commission released a revised schedule.
The LLG elections are important as they are conducted at the ward level where the majority of the country's rural population is located and many basic services are lacking. Voters in each ward will cast their ballots to elect a member of the LLG assembly, commonly known as the ward councilor. Electing leaders into the LLG assembly provides the avenue and means for representing these voters' interests and needs.
Additionally, the 2019 LLG elections mark a test for Papua New Guinea's election administration as these are the first LLG elections since election delivery was decentralized to the provincial level for the 2017 national election.
To help you understand this important electoral process, the International Foundation for Electoral Systems (IFES) provides FAQs on Elections in Papua New Guinea: 2019 Local-Level Government Elections. IFES FAQs include:
What is the gender balance with the candidate pool?
How will voters with disabilities cast their ballots?
How are polling places determined? How many polling places will be set up?
Who can observe during the election? How can they get accreditation?