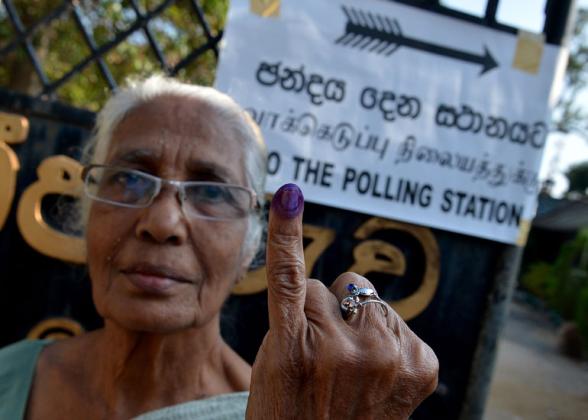 Elections in Sri Lanka: 2015 Parliamentary Elections
On August 17, Sri Lankan citizens will elect 225 Members of Parliament to serve five-year terms. The parliamentary vote follows President Maithripala Sirisena's decision to dissolve the previous Parliament on June 26, 2015.
Candidates contesting in the parliamentary election fall within two camps. In one camp are former President Mahinda Rajapaksa and his allies within the United People's Freedom Alliance, including some members from the Sri Lanka Freedom Party. In the other camp are members of the United National Party and minority parties such as the Sri Lanka Muslim Congress, Tamil Progressive Alliance, the Tamil National Alliance and the National Heritage Party. These parties, allied under the United National Front for Good Governance, are perceived as running against policies of the past administration in favor of reforms.
To help you understand this important electoral process, the International Foundation for Electoral Systems (IFES) provides Frequently Asked Questions (FAQs) on Elections in Sri Lanka: 2015 Parliamentary Elections. IFES FAQs include:
Who are the candidates?
What is the election management body? What are its powers?
How will voters with disabilities cast their ballots?
How will election disputes be adjudicated?
Learn more about IFES' program in Sri Lanka.