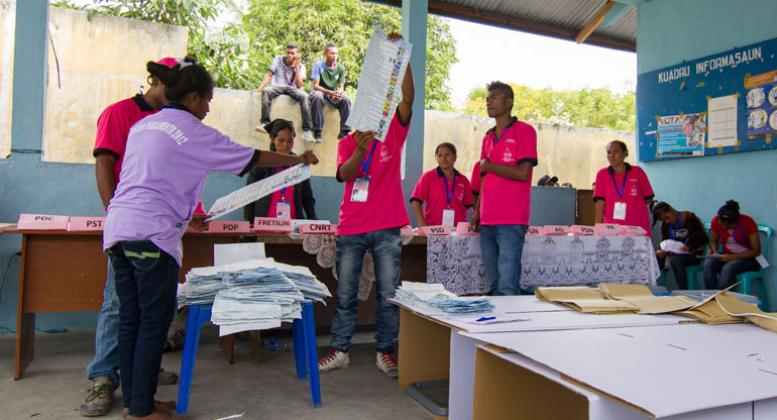 Elections in Timor-Leste: 2017 Presidential Elections
On March 20, Timorese citizens will vote to elect their next president. Eight candidates will by vying for the presidency in this election. If no candidate receives at least 50 percent plus one of the valid votes in the first round, a second round will be held on April 20, 2017.
The 2017 presidential election is the first national election to be managed by the National Election Commission and Technical Secretariat for Electoral Administration without substantial logistical support from the United Nations.
To help you understand this important electoral process, the International Foundation for Electoral Systems (IFES) provides Frequently Asked Questions (FAQs) on Elections in Timor-Leste: 2017 Presidential Elections. IFES FAQs include:
What is the legal regulatory framework governing the presidential elections?
Who are the candidates for the election?
How will voters with disabilities cast their ballots?
How are election disputes resolved?