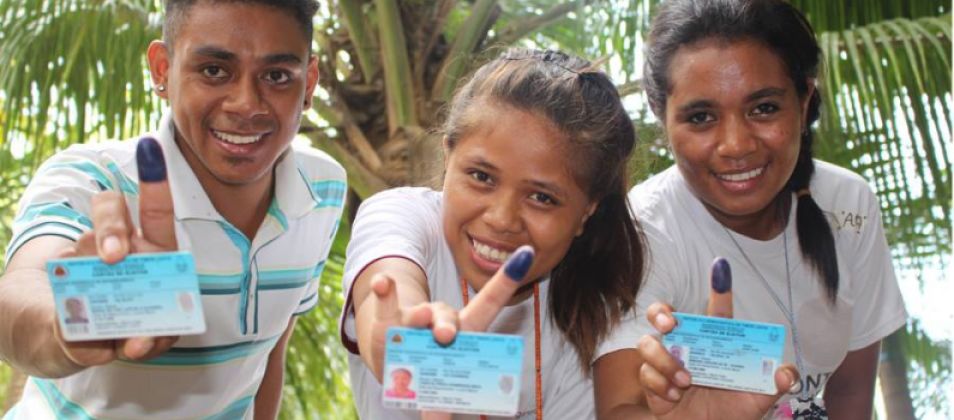 Elections in Timor-Leste: 2022 Presidential Elections
On Saturday, March 19, voters in Timor-Leste will have the opportunity to vote for the next president of the Republic of Timor-Leste. This year, voters will choose from 16 candidates.
Polling stations will be open for voting between 7:00 a.m. and 3:00 p.m. on Election Day. There is a five-year term of office for the president. The president may be re-elected once. The winner of the 2022 presidential election will be sworn in as President of the Republic of Timor-Leste on May 20, 2022. If no candidate wins more than half of the valid votes in this election, a run-off election will be held between the two highest valid vote winners on April 19, 2022.
To help you understand this important electoral process, the International Foundation for Electoral Systems (IFES) provides Frequently Asked Questions (FAQs) on Elections in Timor-Leste: 2022 Presidential Elections. IFES FAQs include:
Who are the candidates for the election?
Who administers presidential elections in Timor-Leste?
What are the competencies of the President of Timor-Leste?
How is the election management body protecting the elections and voters from COVID-19?
Learn more about IFES' programs in Timor-Leste and follow @IFESAsiaPacific on Twitter.
Additionally, follow IFES' COVID-19 Survival Guide for Democracies and #COVIDxDemocracy for new analysis and innovative solutions.
Published on March 14, 2022.