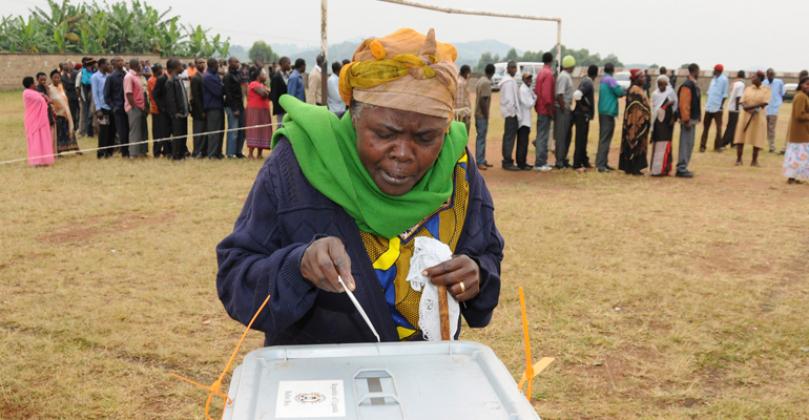 Elections in Uganda: 2016 General Elections
On February 18, Ugandans will vote for President, 290 Members of Parliament who are directly elected to represent 290 constituencies, as well as 112 District Women Members of Parliament. A presidential candidate must receive 50 percent plus one vote to avoid a run-off election. Members of Parliament are elected in single-member constituencies through a simple majority system.
The 2016 elections will mark the 30-year rule of President Yoweri Museveni, who is expected to be elected for another five-year term, even as opposition against him grows and internal divisions within his political party, the National Resistance Movement, begin to show.
To help you understand this important electoral process, the International Foundation for Electoral Systems (IFES) provides Frequently Asked Questions (FAQs) on Elections in Uganda: 2016 General Elections. IFES FAQs include:
Who are citizens voting for on Election Day?
Why are Uganda's 2016 general elections important?
How was the voter register compiled?
What are the rules on campaigning?