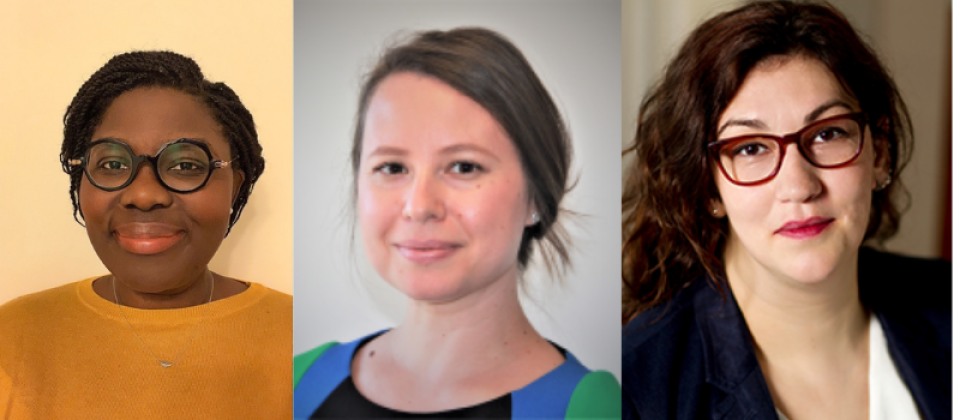 IFES Welcomes Experts to New Regional Director Roles
The International Foundation for Electoral Systems (IFES) is pleased to announce its three newest regional directors: Melika Atic, Clara Cole and Anya Cumberland.
Melika Atic was selected as the new regional director for Asia-Pacific, starting September 2021. She previously served as IFES' Deputy Regional Director for Asia Pacific for the three years prior. For the nine years that Melika has been with IFES, she has consistently demonstrated her professionalism, talent and commitment to the success of the Asia Pacific team and, more broadly, of IFES as a whole.
Clara Cole was appointed as the next regional director for Africa, starting December 2021. Clara was previously the head of regulatory support at the United Kingdom's Electoral Commission. She brings to the role extensive regional experience, as well as expertise in elections and democracy support.
Anya Cumberland was selected as the new regional director for Europe and Eurasia, starting March 2022. Anya served as the deputy director for Europe and Eurasia from October 2018 to March 2022, and previously managed programs in both Europe and Asia. With 14 years' experience in democracy, elections and international affairs, Anya possesses the managerial skills and subject matter expertise to lead IFES' Europe & Eurasia portfolio at this pivotal time in the region.
Melika, Clara and Anya each possess deep regional expertise, extensive management experience and are seasoned development practitioners. All three are an excellent fit with IFES' culture and values, having demonstrated throughout their careers a belief in collaboration and a commitment to excellence and accountability. IFES is thrilled to have three such experts in such critical leadership roles and looks forward to the impressive work and dedication from them to come.
Published on March 10, 2022.