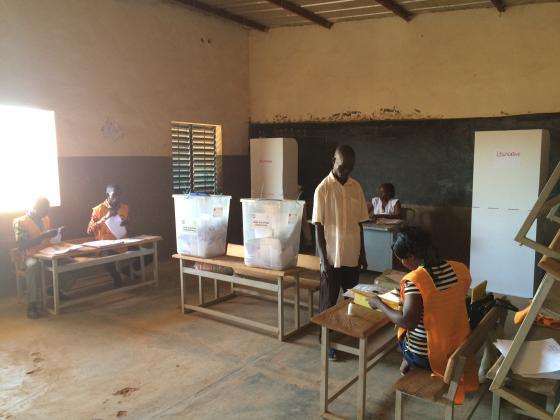 A Look at Burkina Faso's November General Elections
On November 29, citizens of Burkina Faso headed to the polls to elect their next President and Deputies who will represent them in the National Assembly. These elections were originally scheduled for October 11, 2015, but were postponed until November 29 due to a coup d'état on September 17. The International Foundation for Electoral Systems worked closely with the National Independent Electoral Commission of Burkina Faso as it prepared for these pivotal elections. Click here to view a photo gallery of Election Day.

Click here to view the photo gallery.