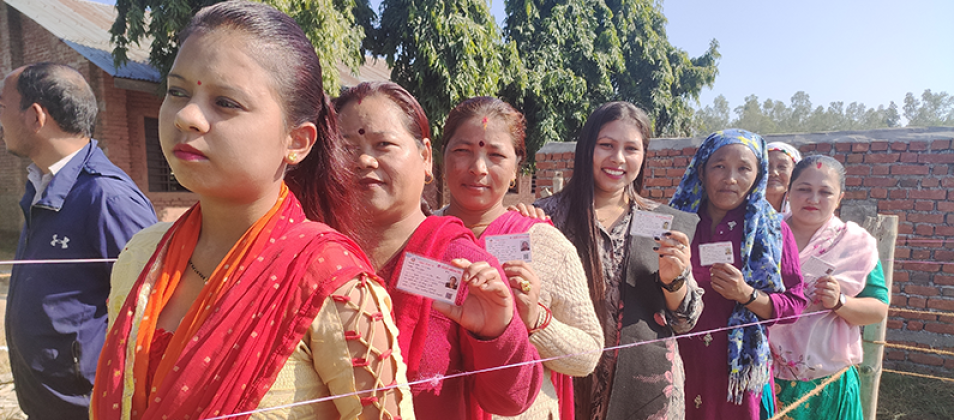 Photo Gallery: Nepalis Vote in 2019 By-Elections
On November 30, 2019, voters went to the polls for by-elections held in all seven states of Nepal for open local, state and federal elected offices. The by-elections filled vacancies created since the 2017 general elections, with most open seats due to death of the elected representatives, one due to resignation and some who were appointed to higher government offices. Voters cast their ballots to select 43 ward chairpersons, three rural municipality chairpersons, one rural municipality vice chairperson, one urban municipality mayor, three State Assembly parliamentarians and one House of Representatives parliamentarian. Voter turnout was approximately 65 percent, with voters of all ages turning out to vote for new leaders. For the first time, the Election Commission of Nepal (ECN) uploaded election results as the votes were counted in a map posted on the ECN website, allowing voters, candidates, the media and political parties to follow the results of the election nationwide.
The by-elections were the second set of elections in Nepal since the promulgation of its Constitution on September 20, 2015. The Constitution of Nepal outlines a federal structure with the central powers of government decentralized to states and local units. The next general elections are scheduled for 2022.
A photo gallery of the by-elections can be found here or by clicking on the image below.
Voters queue to receive their ballots and have their fingers marked with indelible ink in Bhaktapur.