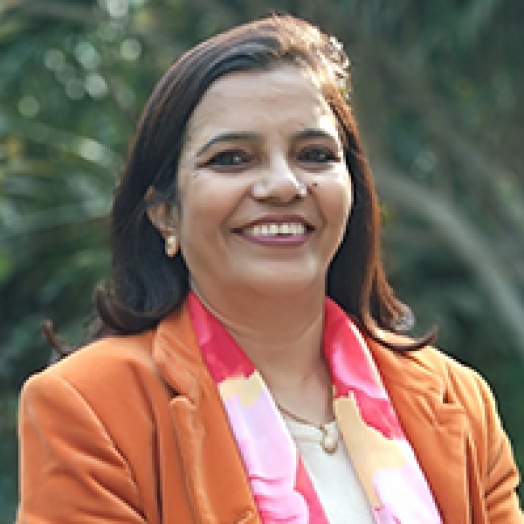 Radhika Regmi Pokharel
Deputy Country Director, Nepal
General Inquiries
media@ifes.org
+1 (202) 350-6700
The International Foundation for Electoral Systems (IFES) Deputy Country Director for Nepal, Radhika Regmi Pokharel, is an elections administration specialist with over 20 years of experience in democracy, governance and elections, and inclusion programming. Regmi has overseen and managed projects providing technical support for inclusive, effective, and democratic elections and governance in Nepal. Regmi has been a member of the IFES team since 2011, providing technical support to the Election Commission of Nepal to implement fair and inclusive elections. Regmi also has experience strengthening civil society organizations for enhancing the inclusion of underrepresented and disenfranchised populations and managing IFES's civic and voter education programs in Nepal.
Regmi has worked with the Nepal Ministry of Women, Children, and Social Welfare and international organizations like the United Nations Development Programme, Asian Development Bank, and Save the Children. Her professional experience includes the development and implementation of various strategic plans and supporting draft legal frameworks and national action plans. She successfully collaborates with senior officials of the government of Nepal, nongovernmental counterparts, donor agencies, and other stakeholders to support IFES programs in Nepal.
Regmi is an experienced Accrediting Facilitator for Building Resources in Democracy, Governance, and Elections (BRIDGE) and has customized and delivered various BRIDGE modules in Nepal and Sri Lanka. She also previously served as a faculty member and visiting faculty member for Tribhuvan University and Kathmandu University.
Radhika holds two master's degrees in science and anthropology from Tribhuvan University, Nepal, and a diploma in "Engendering Development Policy, Projects and Organization" from the Institute of Development Policy and Management from the University of Antwerp, Belgium.