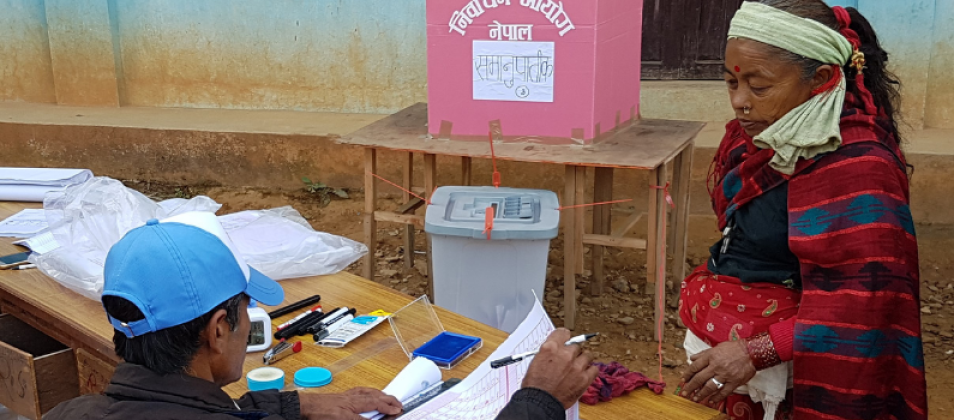 Elections in Nepal: 2022 Local Elections
On Friday, May 13, Nepali voters will have the opportunity to vote for representatives to fill 35,221 local legislative and executive seats. This year, voters will choose from a total of 145,010 candidates.
Nepal promulgated its new constitution Sept. 20, 2015, initiating the country's transition to a federal state. This election is only the second local election since the adoption of the new constitution and transition to federalism. It provides a new opportunity for local participation in government, especially for over three million Nepali youth who will be eligible to participate in their first election. The Election Commission Nepal (ECN) recently announced its decision to allow Nepali citizens to register on the voters' list before they turn 18 and to vote as long as they are 18 years old on Election Day. The ECN estimates that, because of this decision, about 200,000 more young Nepalis will be able to cast ballots in the 2022 elections.
To help you understand this important electoral process, the International Foundation for Electoral Systems (IFES) provides Frequently Asked Questions (FAQs) on Elections in Nepal: 2022 Local Elections. IFES FAQs include:
Who are citizens voting for on Election Day?
Who can vote in these elections?
What is the election management body? What are its powers?
How will election disputes be adjudicated?
Learn more about IFES' programs in Nepal and follow @IFESAsiaPacific on Twitter.
Published on May 5, 2022.