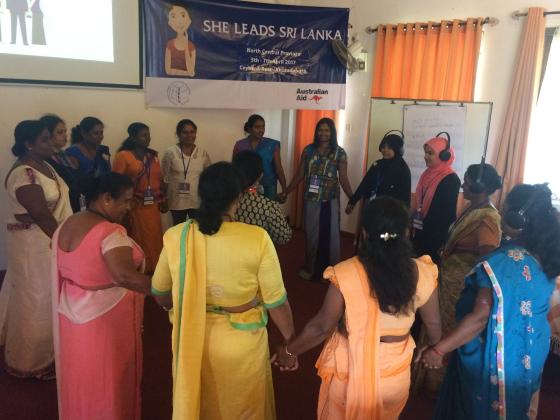 Photo Gallery: She Leads Sri Lanka Empowers Women to Be Leaders
As part of its Australian Department of Foreign Affairs and Trade-funded "Promotion of Women's Electoral Representation" (POWER) program, from January to December 2017, the International Foundation for Electoral Systems (IFES) implemented a women's leadership training called "She Leads SL." The trainings, which reached over 470 women around the country, aimed to build practical campaign skills among prospective women candidates. Key sessions included understanding the quota and broader electoral context, fundraising, networking and coalition building, developing campaign messages and press statements, utilizing social media platforms, and completing personal action plans to transfer new skillsets to actionable next steps. Newly acquired skills were further bolstered by the women leaders' participation in mock interviews with local journalists as well as evening networking events with media representatives. In total, the series of trainings engaged a diverse group of women from 21 political parties representing Tamil, Sinhalese and Muslim communities.
To view the photo gallery, click here.