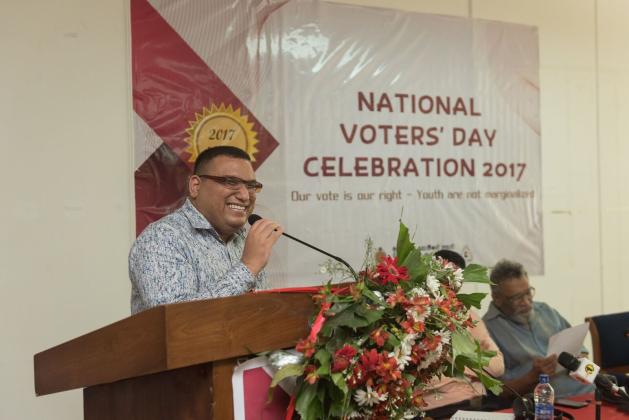 Photo Gallery: Sri Lanka Celebrates National Voters' Day
On June 1, the Election Commission of Sri Lanka (EC) held a youth event at the University of Colombo as part of Sri Lanka's annual National Voters' Day celebration. The chairman of the Election Commission (EC) along with students and youth organization representatives opened the event. EC Chairman Mahinda Deshapriya spoke to some 300 participants about Sri Lanka's long history of universal suffrage, the importance of gender equality and women's representation, and specific legal reforms necessary to ensure that all citizens who are 18 on Election Day can vote. A group of artists decorated the campus with messages encouraging political participation of young people aged 18-35.   
The International Foundation for Electoral Systems was proud to support the event as part of its U.S. Agency for International Development-funded program in Sri Lanka, which is carried out at the invitation of the Election Commission.
 To view photos from the event, please click here.