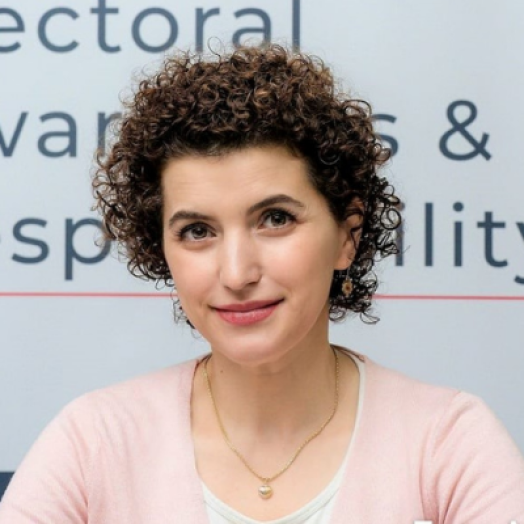 Afërdita Haxhijaha Imeri
Senior Program Manager and Social Inclusion Specialist
Media Inquiries
media@ifes.org
Afërdita Haxhijaha Imeri is the International Foundation for Electoral Systems (IFES) senior program manager and social inclusion specialist for North Macedonia. She holds a master's degree (GSPIA, University of Pittsburgh) and has extensive research and policy development experience specifically related to the socio-economic and social inclusion issues of the Western Balkan Region.
She has comprehensive research expertise on the positioning of women and youth in political parties. She has guided state election commissions in the design, implementation, and evaluation of new training models for election management bodies, civic, and voter education. Her engagement with representatives of organizations of persons with disabilities has resulted in better inclusion of persons with disabilities in the election processes. She has contributed to the strengthening of the capacities of political party research and analytical centers and the introduction of innovative approaches in evidence-based policy development and youth community engagement.
She has managed, implemented, and evaluated Southeast European development initiatives and capacity building projects for key public policy stakeholders for over two decades. Her expertise is specialized in social inclusion and policy, most specifically in the areas of women's political participation, empowerment of vulnerable groups, and social cohesion-related projects.
Ms. Haxhijaha Imeri has more than 20 years of professional experience in development, accumulated from working with relevant international organizations in the region and in the country, including the United States Agency for International Development (USAID), World Bank, European Bank for Development and Reconstruction, UN Development Programme, European Union and, most recently, Swiss Development Cooperation.