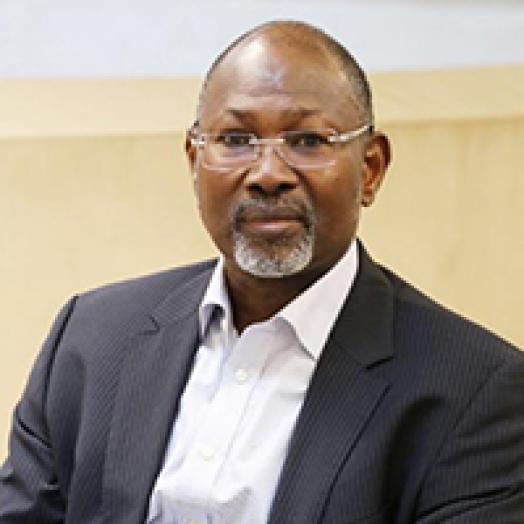 Attahiru Muhammadu Jega, Board Member
General Inquiries
media@ifes.org
+1 (202) 350-6700
Professor Attahiru Muhammadu Jega was the Chairman of the Independent National Electoral Commission (INEC), Nigeria, between June 2010 and June 2015, during which time he presided over the preparation and conduct of the widely acclaimed 2011 and 2015 general elections.
Prior to his time with INEC, he was the Vice-Chancellor of Bayero University, Kano, a federal university, between September 5, 2005 and June 30, 2010. He was also one time deputy Vice-Chancellor, Bayero University (1995-96); Director Center for Democratic Research and Training (2000-2004); President Academic Staff Union of Universities, ASUU (1988-194).
Professor Jega obtained his B.Sc. (Hon.) in political science from ABU, Zaria (1978) and an M.A. (1981) and PhD (1985) from Northwestern University Evanston, Illinois, USA. He has published extensively on Nigerian politics, elections, democratization and transition to democracy among others. He is a recipient of many prestigious awards, including: National Honors Award of Officer of the Federal Republic (OFR), Nigeria, in 2005; Charles T. Manatt Democracy Award in 2015; and ICPS' Election Commissioner of the Year Awards in 2013 and 2015. He is also a recipient of 3 Honorary Doctorate Degrees.
Professor Jega has been a Visiting Senior Research Fellow at the Nigerian Institute of International Affairs (N.I.I.A.) 1992/3; A Swedish Institute Fellow at the Department of Political Science, University of Stockholm 1994; Visiting Fellow at St. Peters College, University of Oxford 1996; and Visiting Scholar at George Mason University March to September 2016. He was also a Visiting Fellow in Practice at the Blavatnik School of Government, University of Oxford from September 2016 to March 2017.
Currently, Professor Jega is a professor in the department of political science, Bayero University, Kano, Nigeria. He serves as a member, on the Kofi Annan Foundation's Electoral Integrity Initiative; as well as The Nigerian Tertiary Education Fund's (TETFUND) Research and Development Standing Committee.