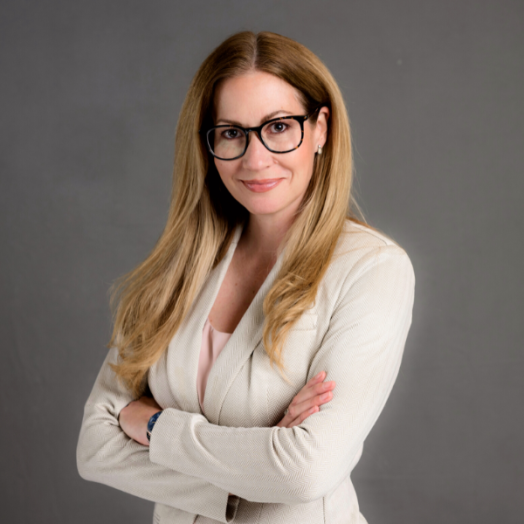 Katherine Ellena
Vice President for Programs
General Inquiries
media@ifes.org
+1 (202) 350-6700
As the International Foundation for Electoral Systems (IFES) Vice President of Programs, Katherine Ellena provides strategic and operational leadership to IFES's field programs worldwide.
Ellena first joined IFES in the field in 2004, working as a legal fellow for IFES's program in India. Following a stint with New Zealand's Ministry of Foreign Affairs and Trade, which included a field assignment in Indonesia, Ellena joined IFES Headquarters, managing large and complex field programs in Afghanistan and Pakistan.
Most recently, Ellena served as IFES's senior global legal advisor, providing direct technical assistance to IFES's field programs, and has worked with government ministries, election commissions, oversight bodies, anti-corruption commissions, tribunals, courts, government interlocutors, and civil society in over 25 countries over the past 18 years.
Recognizing the fundamental role that electoral and political corruption plays in undermining democracy, in 2021, Ellena helped conceptualize and launch IFES's Center for Anti-Corruption and Democratic Trust, which is focused on cross-sectoral anti-corruption initiatives that address the global democratic trust deficit.
In addition to serving as Director of the Center, Ellena contributed to the development of applied research, tools, and resources for IFES's legal, justice, and anti-corruption service line and led applied research initiatives in areas such as electoral leadership and cybersecurity in elections.
Before joining IFES, Ellena served as acting vice president of the United States New Zealand Council and previously worked as a research and faculty associate with the U.S. Naval Postgraduate School's Department of Defense Analysis, co-authoring a book on terrorism.
Prior to moving to the United States, Ellena was a diplomat with the New Zealand Ministry of Foreign Affairs and Trade, focused on politics and security in Southeast Asia, which included two years with the New Zealand Embassy in Jakarta, Indonesia, where she helped manage New Zealand government responses to both a natural disaster and a terrorist attack.
Ellena is a special advisor to the Standing Committee on Election Law at the American Bar Association and a member of the Scientific Committee for the Global Network on Electoral Justice. She holds a master's degree in law with honors from the University of Canterbury, bachelor's degrees in law and philosophy from the University of Canterbury, and a diploma for graduates in international development from the University of London's London School of Economics.
She was admitted as a barrister and solicitor to the High Court of New Zealand in 2004 and is a member of the American Bar Association, International Bar Association, and New Zealand Law Society.