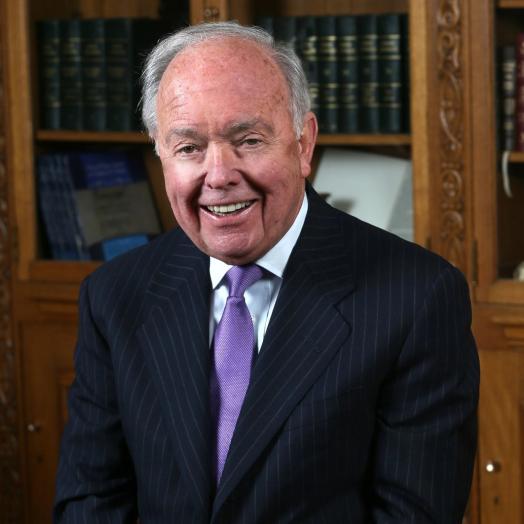 William J. Hybl, Board Member
General Inquiries
media@ifes.org
+1 (202) 350-6700
William J. Hybl is Chairman of El Pomar Foundation, after serving 30 years as Chairman and CEO. El Pomar is a general-purpose foundation and a national leader in innovative grantmaking; focusing on excellence in individual and organizational leadership. In part, because of these activities, the Association of Fundraising Professionals recognized El Pomar in 1998 as the National Foundation of the Year.

Mr. Hybl also serves as Vice Chairman of the Board of Broadmoor Hotel, Inc., and is President of the Air Force Academy Foundation and The Hundred Club of Colorado Springs. He serves on the Boards of Directors for Garden City Company, Garden City Kansas, FirstBank Holding Company of Colorado, Denver Colorado and Mountain States Employers Council, Denver, Colorado.

In addition, Mr. Hybl is Chairman of the U.S. Commission on Public Diplomacy; he was appointed by President George W. Bush on March 17, 2008, following confirmation by the U.S. Senate and reappointed by President Barack Obama on June 1, 2011. He was appointed by President George H.W. Bush to serve on the Commission from 1990-1992, and reappointed by President Bill J. Clinton from 1993- 1997. He also served as Vice Chairman for four years. President George W. Bush also appointed him as U.S. Representative to the 56th General Assembly of the United Nations. He was elected to the Colorado House of Representatives from 1972-1973, and was Special Counsel to President Ronald Reagan in 1981.

Mr. Hybl is President Emeritus of the U.S. Olympic Committee (USOC) and Chairman of the U.S. Olympic Foundation. He served twice as USOC President when he led the U.S. Olympic Team Delegations at the 1992 Olympic Winter Games in Albertville, France, and the 1992 Summer Olympic Games in Barcelona, Spain. In 1998, he again led the U.S. Team at the Olympic Winter Games in Nagano, Japan, and, in 2000, at the Olympic Summer Games in Sydney, Australia.

He was named 2003 Citizen of the West and in 2005 was re-elected to The Colorado College Board of Trustees. He was given the Outward Bound Compass Award in 2009 for a lifetime of service to America's young people. Mr. Hybl was inducted into the Colorado Sports Hall of Fame in 2006. Mr. Hybl earned his bachelor's degree from the Colorado College, and earned his Juris Doctor degree from the University of Colorado's School of Law, in Boulder, Colorado.